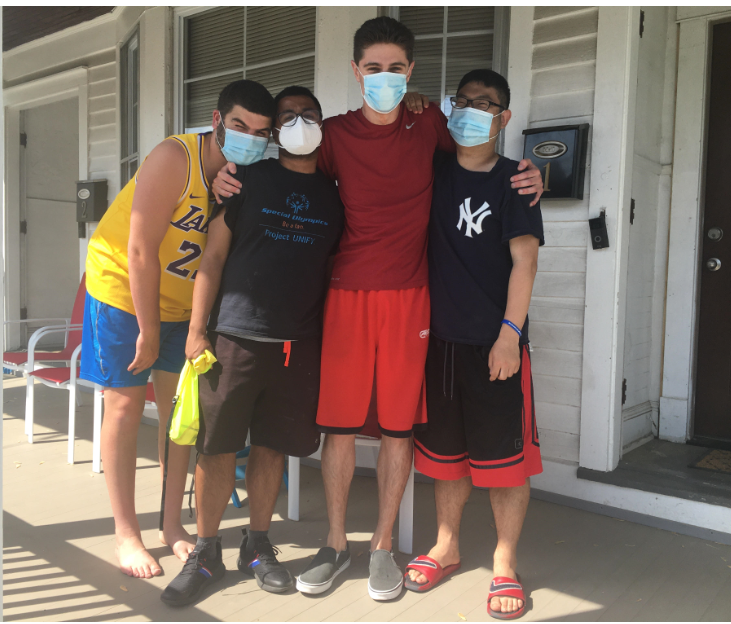 Tor, Zahin, Reed, and Sam are enjoying the arrival of the warmer weather!
This group of friends met as freshmen in Living Resources' College Experience in September of 2017. In partnership with The College of Saint Rose, this two-year certificate program teaches individuals with developmental disabilities the necessary skills to transition into independent adult life. We are proud of how these alumni have grown this past year since they graduated, living together and responsibly holding down jobs and volunteer work, all despite a pandemic.
They are able to do so with the support and encouragement of Living Resources' transition staff and the love and reassurance of their parents.