At Living Resources, we are committed to helping individuals achieve as much independence as possible while maintaining a high quality of life. This is why we strive to use the latest technologies to our advantage in our homes. Living Resources continuously tests new technology in search for the next solution that can improve quality of life. The culmination of our work is our Smart Home located in Guilderland, NY. Living Resources currently has one Smart Home, but we hope to build more Smart Homes, as well as add certain Smart Home features to regular homes based on needs.
Our 4000 square-foot, single level Smart Home was designed to increase independence for individuals with a variety of disabilities. The focus is on integrating adaptive smart home technology for the six individuals who live here. Our Smart Home has six large bedrooms designed to give residents a personal space big enough to host their family and friends. A large open living space with an Apple TV integrated entertainment system gives our residents the ability to manage and choose their own entertainment. The open floor plan has 36" door openings, electrical outlets mounted at 18", and switches mounted at 42" to give residents in wheelchairs more independence.
In our Smart Home, the Lutron RadioRa 2 wireless total home control system allows lights, ceiling fans, and shades to be controlled with wall switches or wirelessly via phone, tablet, and voice, as well as programmed to a schedule, if desired.
For residents with limited gross motor function, Amazon Echo can control fixtures via voice commands. Echo responds to most adaptive communication devices.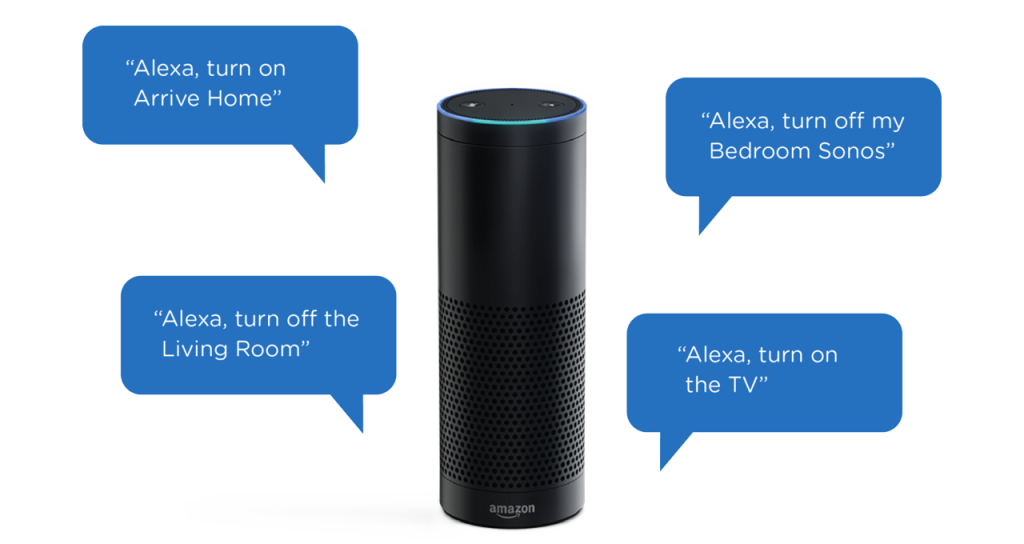 Motion sensors mounted on the ceiling can be programmed to turn lights and other fixtures on or off as desired. For example, when a resident opens the door to their bathroom the lights and fan turn on automatically. This simple action allows a resident in a wheelchair to move around their environment with ease. Additionally, these motion sensors are programmed to turn off fixtures when no motion is sensed for a designated period of time, thus making the house more energy efficient.
Our Smart Home is immensely energy efficient. The floor plan was designed to take advantage of natural light and passive solar. Our passive solar system collects, stores, and distributes solar energy in the form of heat in the winter and rejects solar heat in the summer. The solar panels power not only electricity, but also heat water to create an energy efficient, green home. Additionally, electric radiant heating in bathrooms increases comfort while scheduling the use of this heating for high traffic times increases the electrical efficiency of the home.
Our Smart Home kitchen is designed with an accessible sink, range, and prep area. The oven and dishwasher were installed at a height that makes them more accessible to residents in wheelchairs. A large custom kitchen table has been designed to accommodate wheelchairs of all sizes. A magnetic Induction cooktop provides a safe workspace for learning about cooking. A motion sensor integration turns off the cooktop if left unattended for five minutes. This added safety measure is in place to prevent potential fires and burns.
Want to learn more? We'd love to hear from you. Here's how you can reach us …
Joseph Morelli
Associate Executive Director