Living Resources' Site-Based Day Habilitation program offers individuals with developmental disabilities the opportunity to learn and improve their skills for meaningful, independent living through community involvement and various in-house and community activities. We focus on skill building in independence, community inclusion, social integration, individuality, and productivity.
At their sites, individuals participate in a wide variety of recreational activities. Additionally, participants go out in the community on a regular basis – some daily, others not as often – based on their desires and interests as well as their abilities, challenges, and goals.
The Site-Based Day Habilitation program supports individuals who tend to need more support than those in the Day Community Opportunities Program (DCOP). Site-Based Day Habilitation provides more staff per participant, and can always offer a quiet space within the site if someone is having a tough day. We have sites in Schenectady, Albany, and East Greenbush.
Skill building: Housekeeping

Skill building: Reading & writing
ACTIVITIES IN THE COMMUNITY
Volunteer with Meals on Wheels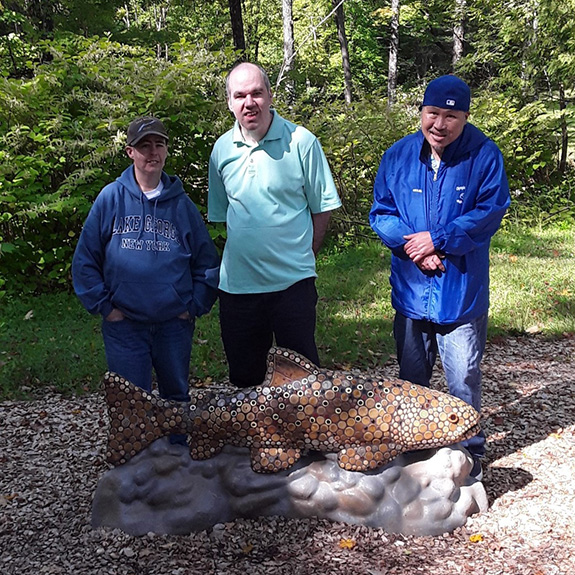 Want to learn more? We'd love to hear from you. Here's how you can reach us …