Elizabeth is a nonprofit executive who is driven by mission, innovation, and excellence. Prior to becoming CEO for Living Resources on September 1, 2020, she was Chief Executive Officer of Consumer Directed Choices, Inc. (CDChoices); an Albany-based nonprofit that assists more than 1,100 individuals with disabilities live independently through consumer-directed home care.
As CEO, Elizabeth led CDChoices to become one of the largest, most-respected fiscal intermediaries for Consumer Directed Personal Assistance in the Capital Region. She helped the organization successfully navigate Medicaid's transition to managed care, which dramatically changed the industry landscape. She oversaw the expansion of CDChoices' service area from only 5 to 19 counties throughout the Capital Region, Mohawk Valley, and Mid-Hudson Valley. Over the course of her tenure, CDChoices' revenues have nearly tripled from $12.5 million in 2012 to $36.4 million in 2019.
Elizabeth resides in Delmar, NY, with her husband, Jason, and two daughters, Jane and Allison.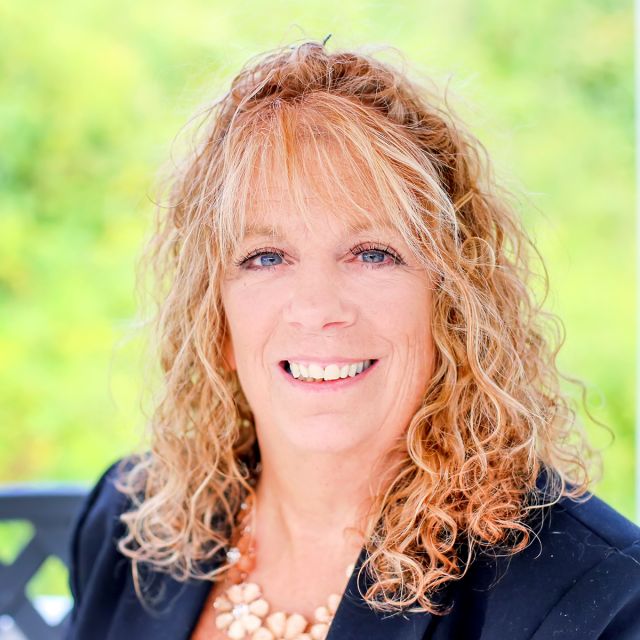 Clare Graham
Chief Financial Officer
Clare has been Living Resources' CFO since January 2018. As CFO, she is responsible for managing the agency's finances. This includes financial planning, management of financial risks, record-keeping, and financial reporting, and more. Clare has over 30 years of experience in the financial field, including numerous years of experience as director of finance for another not-for-profit organization. She began working for Living Resources in 2016 as a financial controller and was later promoted to CFO.
Outside of work Clare enjoys entertaining her friends at her home, which includes cooking for them. Clare has been married for over 33 years and has one son who is a recent graduate from the New York Institute of Technology's architecture program.

Joe Lamalfa
Associate Executive Director, Workforce & Culture
Joe Lamalfa started his career with Living Resources in 1999 and previously served in the role of Director of Human Resources. In 2022, Joe was promoted to the role of Associate Executive Director of Workforce and Culture. Joe is responsible for the functions of HR including recruitment, training, benefits administration, and employee relations. He graduated from the College of Saint Rose with Bachelor's degree in Business Administration with concentration in Human Resources. In 2007, Joe was certified as Professional in Human Resources through the Society of HR Management. He is also a member of the Capital Region HR Association and graduate of their Leadership program in 2009.
When not spending time with his wife and son, he enjoys baseball and golf.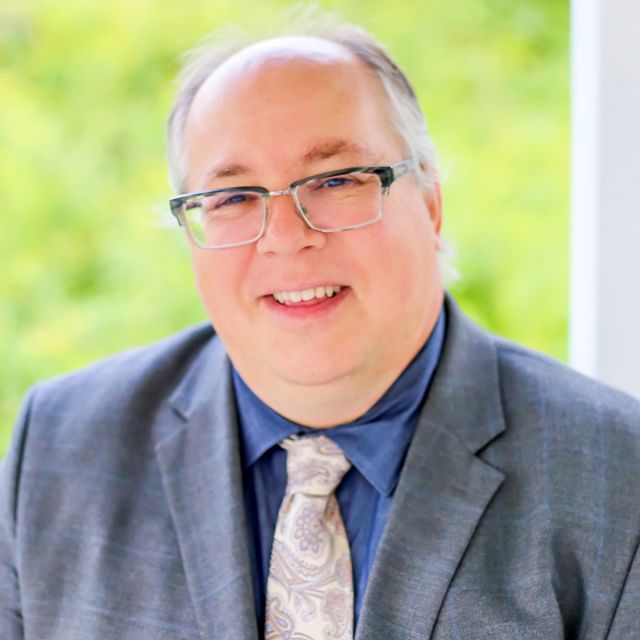 Joseph Morelli
Associate Executive Director, Operations
Joe Morelli started his career at Living Resources in 1992 and has held a variety of positions in the organization. Joe currently serves as an Associate Executive Director and is responsible for developing and overseeing operational systems such as our Electronic Health Records and Medicine Administration systems. He is also responsible for Corporate Compliance and Individual Benefits, as well as providing executive support to Quality Assurance and Information Technologies. He provides support to many of the corporate operation functions.
Joe has been blessed with many opportunities to serve his community. He is a founding member and sits on the board of St. Luke's Recovery Resource Center and a vestry person for St. Luke's Episcopal Church. Additionally, Joe volunteers with Sleep in Heavenly Peace, a nonprofit organization that makes and delivers beds to children in need. Joe also has past service with the Boy Scouts of America and coaching a number of youth teams.
Joe and his wife Tara and have two beautiful children and live in Joe's hometown of Mechanicville. When not taken up with work, family, or volunteering Joe enjoys cooking, brewing beer, and roasting coffee.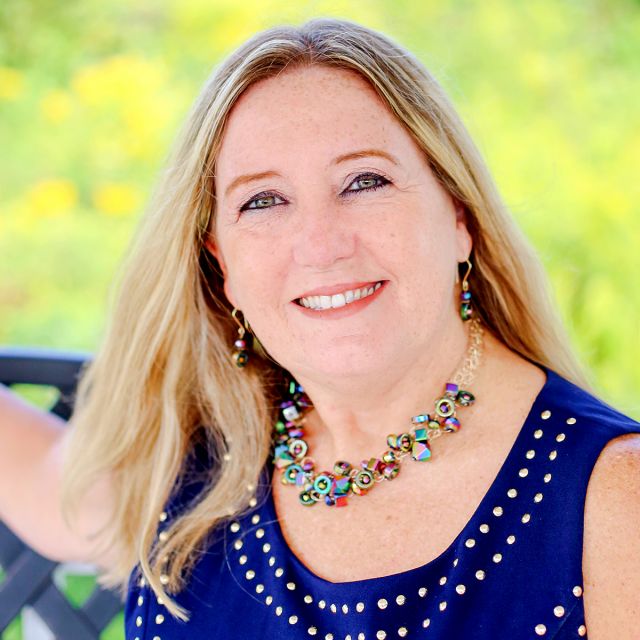 Deneen Palmateer
Associate Executive Director, Communications ...
Deneen has been a member of the Living Resources family since February 2018 as Director of Philanthropy. In 2021, she was promoted to Associate Executive Director of Communications, Development, and Community Engagement for Living Resources. In this position, she is responsible for leading all internal and external communications, fundraising efforts including donor development, as well as, community engagement and public relations. Her career has also included a tenure as an operations manager and communications specialist assigned to the GE Power Executive Team and as a paralegal with the law firm of Harvey & Mumford.
Deneen has served on numerous boards of directors including Family & Child Service of Schenectady, Schenectady County Long Term Care Council, City of Schenectady Civilian Police Review Board, Association of Junior Leagues International Governance Board, Junior Leagues New York State Public Affairs Committee, Advisory Council Member for the Hotel, Culinary Arts & Tourism at Schenectady County Community College, and YWCA Nominating Committee. She has also served as president for both the Junior League of Schenectady & Saratoga Counties and the Rotary Club of Schenectady.
Deneen has three beautiful granddaughters, she loves to share pictures, and if you ask her where her home is, she beams, "IT IS SCHENECTADY AND I LOVE IT!"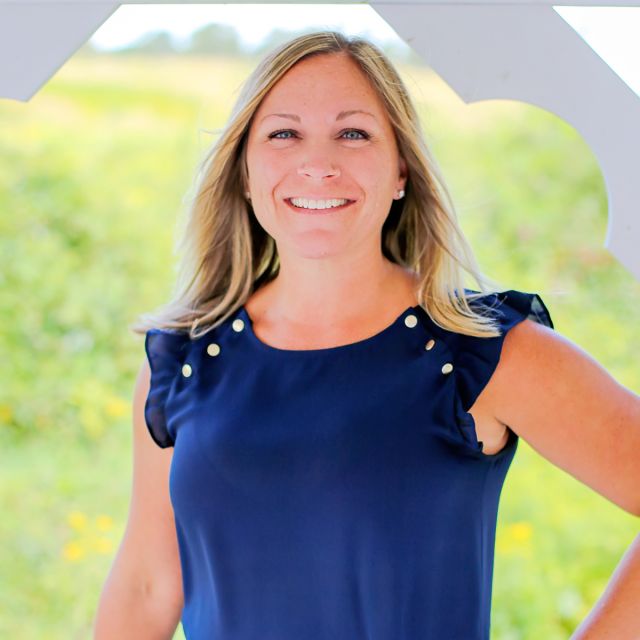 Jennifer Richard
Associate Executive Director for Programs
Jen is the Associate Executive Director for Programs.
Jen has been employed with Living Resources since 2001. She became Director of the College Experience in 2007, then was promoted to the Director of Program Services for Living Resources in 2010, Assistant Executive Director in 2016, and Associate Executive Director for Programs in 2021.
In 2018, Jen was awarded the Champion of Character Civic Leadership Award.

John Breitenbach
Director of Community Living
John Breitenbach began his career at Living Resources in 2011 and has held a variety of positions in the organization. John currently serves as the Director of Community Living and is responsible for overseeing Community Habilitation programs in the Capital Region along with After School programs, Individual Support Services, Family Support Services, and a Supportive Apartment program. The mission of the Community Living Program is to provide reliable and effective services to individuals living in the community in their own homes or with family, outside of residences certified by OPWDD.
He grew up in Ticonderoga, NY and received both graduate and undergraduate degrees in Albany, NY. He currently lives with his wife in their home in Nassau, NY.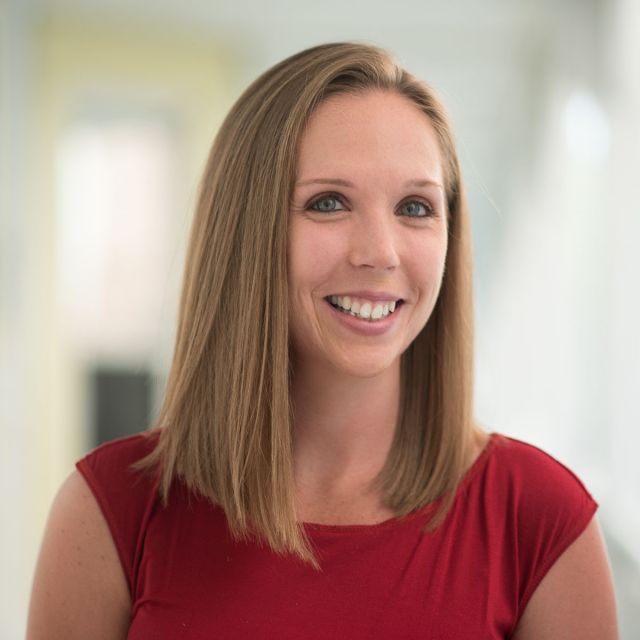 Colleen Dergosits
Director of College Programs
Colleen started for Living Resources working with The College Experience in 2009 as a QIDP teaching classes and overseeing student service plans. In 2010, she was promoted to Coordinator of Student Life and Admissions and then promoted to Director of Admissions for both The College Experience at the College of Saint Rose and CareerNext at SUNY Schenectady in 2019. In 2021, Colleen was promoted to Director of College Programs for College Experience and CareerNext programs.
Colleen graduated from the State University of New York at Oneonta with her Bachelor's degree in Elementary Education and from Dominican College with her Master's degree in Special Education and Teacher of Severe and Multiple Disabilities. Prior to joining Living Resources, Colleen taught special education for a local area elementary school.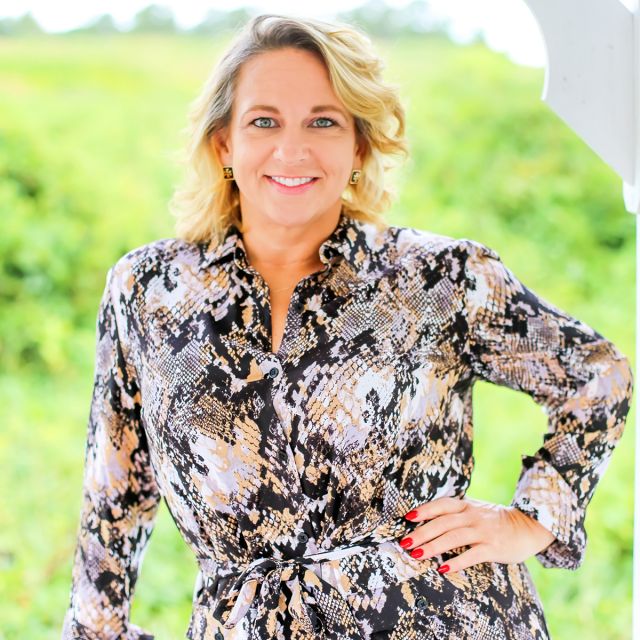 Jennifer Kirkpatrick
Director of Residential Services
Jennifer was promoted to Director of Residential Services in the Summer of 2019. She began her career at Living Resources in 1998 as a Direct Support Professional. Throughout her years at Living Resources, Jennifer has held various managements roles in the residential program and as a Senior Behavioral Specialist in the Clinical department.
As the Director of Residential Services she is responsible for the oversight of program operations in Residential Services. Jennifer received her Bachelor of Arts degree in Psychology from SUNY in Albany, NY, and her Master of Science degree in Psychology from Sage Graduate School in Albany, NY.
Jennifer has one beautiful daughter (who also works for Living Resources).

Jeffery Hallenbeck
Director of Clinical Services
Jeffrey Hallenbeck is a Licensed Mental Health Counselor currently working as Director of Clinical Services at Living Resources. He oversees behavioral health services for a large number of individuals living with ID/DD in both residential and day program settings, many with co-morbid psychiatric issues and histories of extensive trauma.
Jeff has worked in the field of developmental disabilities as a clinician for over 30 years and has presented at numerous conferences on issues related to dual diagnosis and autism both here and in the People's Republic of China. He completed his graduate work in counseling psychology at Northeastern University in Boston where he worked for a number of years with homeless individuals living with chronic mental illness. Upon returning to this area in 1985, he began working with individuals with ID/DD and founded Choices Counseling Group, which was the only provider of behavioral health services to the LGBTQ community at that time.
Jeff has been married to his husband for over 24 years and has three sons and two grandchildren.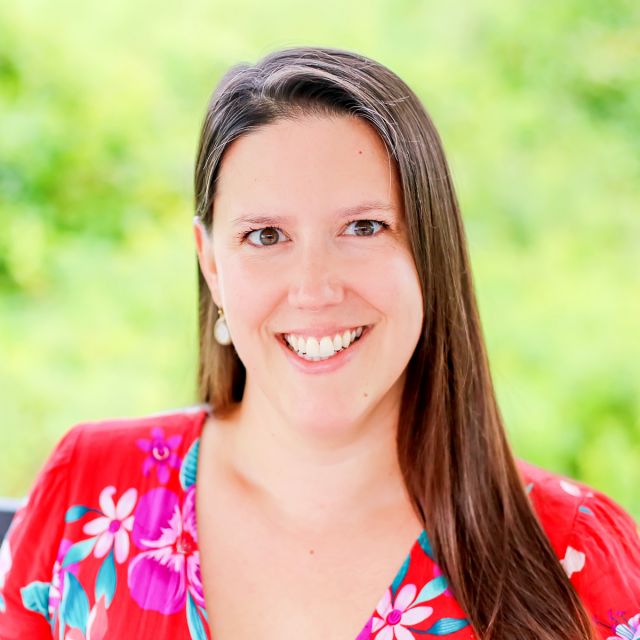 Meredith Gilchrist
Director of Quality Assurance
Meredith started her career at Living Resources in 2003 and has held a variety of positions in the organization. Meredith became the Director of Quality Assurance in 2018 and is grateful for the opportunity to continue growing and learning in her career. In this position she oversees Quality Improvement initiatives and Incident Management. In June 2018, Living Resources' Basic Assurances accreditation was recommended for continuation by the Council on Quality Leadership. Meredith attributes this to the hard work of her team, as well as many others at the Agency, who also value continuing improvement and evaluation of services.
Originally from Brooklyn, Meredith is glad to call the Capital Region home and credits her career at Living Resources with giving her a greater appreciation of all this area has to offer.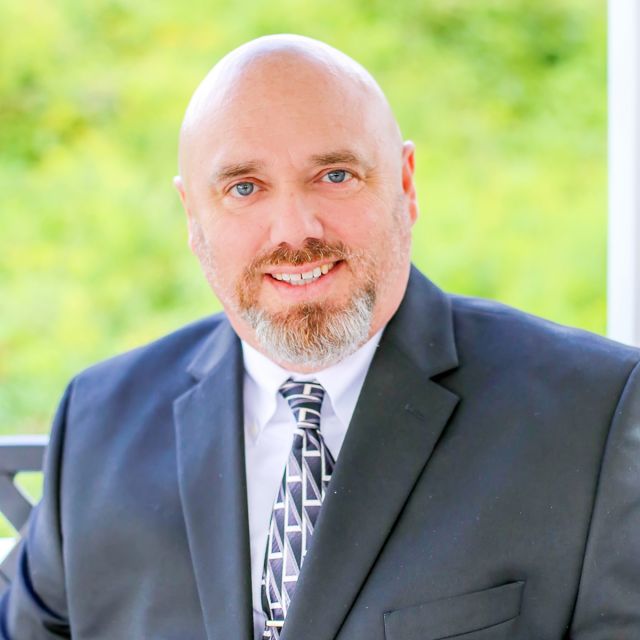 Frank Prevratil
Director of Day Services
Frank has been working with Living Resources since 2001. Currently, Frank works as Living Resources' Director of Day Services. In this position he is responsible for the Day Community Opportunity programs, Site-Based Day Habilitation programs, and Living Resources' Art programs. Frank is very proud of the fact that his programs are able to serve people from the New York City/New Jersey border all the way to Lake George. He has been instrumental in the creation of Day Habilitation without walls throughout New York state.
Frank has been a lifelong resident of Colonie, NY where he raised his three children and two grandchildren. Frank is very involved with his local community. He currently serves as a trustee for the Pinegrove Methodist Church. He is also a current member of the Village of Colonie Zoning Board of Appeals and the Village of Colonie Board of Ethics. Additionally, he is the chairman of the Village of Colonie traffic committee and serves as the Commissioner of Elections for the Village of Colonie. Frank is also a past member of the Town of Colonie Planning Board. Additionally, he was the President of the Colonie Little League, a past secretary for the Colonie Little League, and coached baseball for over 15 years.

Ian J. Mott
Director of Employment Services
Ian J. Mott currently serves as the Director of Employment Services at Living Resources. He's responsible for overseeing The Employment Department, Brain Injury Program, and Veterans Services Program. Employment staff provide an array of vocational and educational services, including classroom instruction and internships experiences for students of The College Experience Program at The College of Saint Rose. Dedicated and talented staff in the Brain Injury Program provide Service Coordination and Structured Day Program. The Veteran Services Project is a growing program that aims to satisfy the unmet needs of Veterans in the Capital District. 
Ian joined Living Resources in January 2019. Prior to his tenure as Director of Employment, he held several positions with The State of Colorado Department of Labor & Employment, most recently as District Supervisor for the Division of Vocational Rehabilitation in Southwest Colorado. Ian holds a Bachelor's Degree in Psychology from Connecticut College, Master's Degree in Counseling from Hunter College, and is a Nationally Certified Rehabilitation Counselor.
When free from work and familial obligations, Ian devotes much of his time to creative musical endeavors. He happily resides in Delmar, NY with his wife and two sons.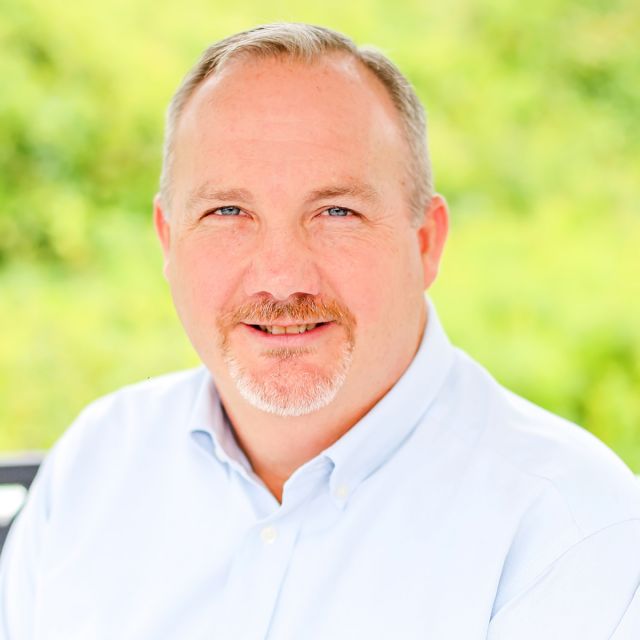 David Putman
Director of Facility Management
David Putman has been employed with Living Resources since 1994. He previously was the Director of Residential Services until 2009, before moving into his current role as Director of Facility Management. He is responsible for overall maintenance of all agency properties. This includes ensuring buildings are safe and compliant with all rules and regulations. David also oversees the acquisition and renovation of new buildings. Additionally, he is responsible for the oversight and safety of the agency vehicle fleet.
David holds a BS in health science with a concentration in administration from SUNY Cortland. Outside of work, David likes to go golfing and hiking.