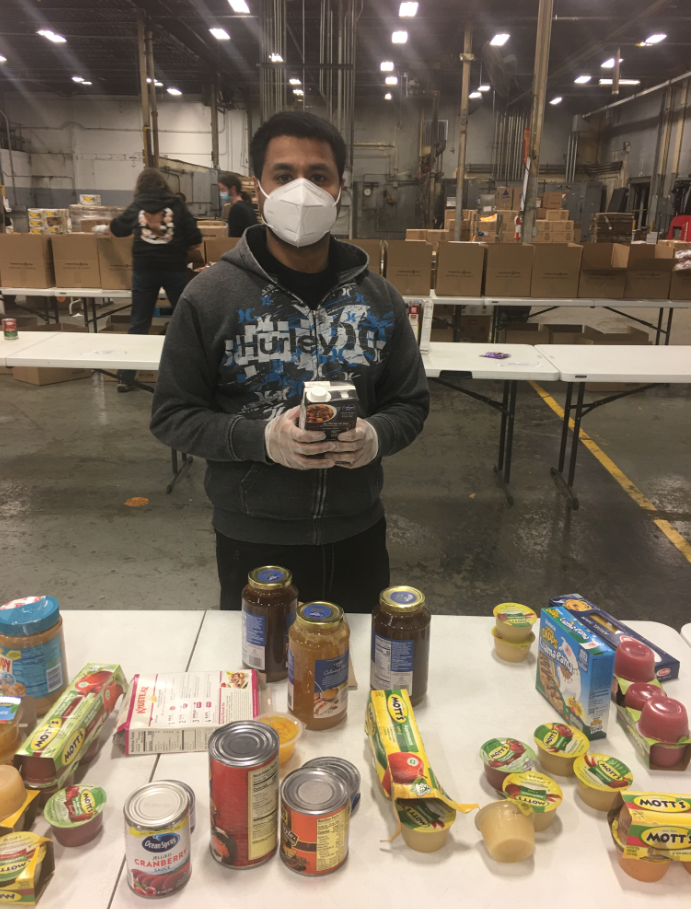 College Experience graduates Zahin Momen and Sara Lehnert have been enjoying their volunteer shifts at the Regional Food Bank of Northeastern New York at their new site in Latham, NY.
Due to the pandemic, businesses have closed and many people have lost their source of income, causing them to reach out to food pantries for assistance. Eager to help, Zahin and Sara have been teaming up with the other volunteers to get food to people in need. They sort and repack donations of food and non-food items, preparing them to be loaded onto trucks. Once on the trucks, the packages are headed for food distribution sites throughout the Capital Region.
We are so proud of Zahin and Sara for seeing a need and rolling up their sleeves to help! We are also thankful to Volunteer Coordinator Cathryn Jones and the many volunteers who have been showing our alumni the ropes.
Anyone wishing to volunteer for the Food Bank of Northeastern New York is encouraged to access their website for more information  https://regionalfoodbank.net
Image description: Zahin on his first day of volunteering taking a moment from his sorting duties to pose. Zahin is wearing a N95 mask and has plastic gloves on his hands. On the table before him is a variety of shelf stable food items