Georgia O'Keeffe once said "I found I could say things with color and shapes that I couldn't say any other way – things I had no words for." Inspired artist Nadine Nandkissore, would certainly agree. She came to the United States from Guyana 20 years ago, when she was 18 years old, and has attended classes at Living Resources Arts Program since 2014. Her mother Mary said there were limited services for people with disabilities in Guyana at that time.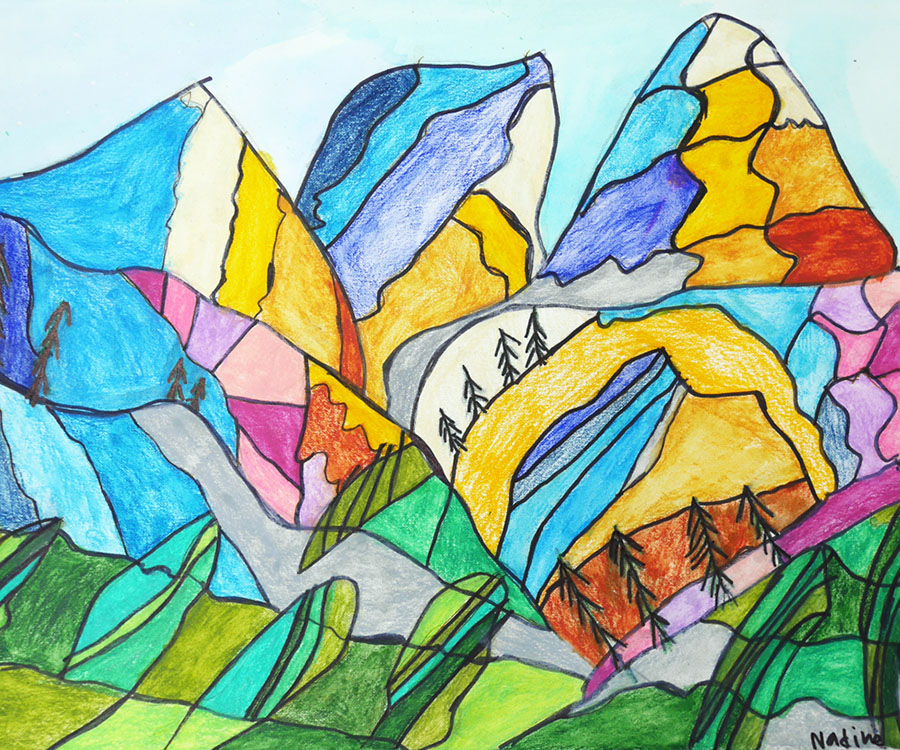 The family's move here brought Nadine a tremendous opportunity for a colorful future.
Nadine loves keeping busy. Prior to the COVID pandemic, Nadine attended Living Resources' Day Community Opportunities Program every day and attended art classes two evenings a week. Now, with the shutdowns, Nadine greatly misses attending art class in person. The art studio is where Nadine truly shines. She has a great rapport with her instructors, Rebecca and Sarah who encourage her eye for design and affinity for shapes and colors.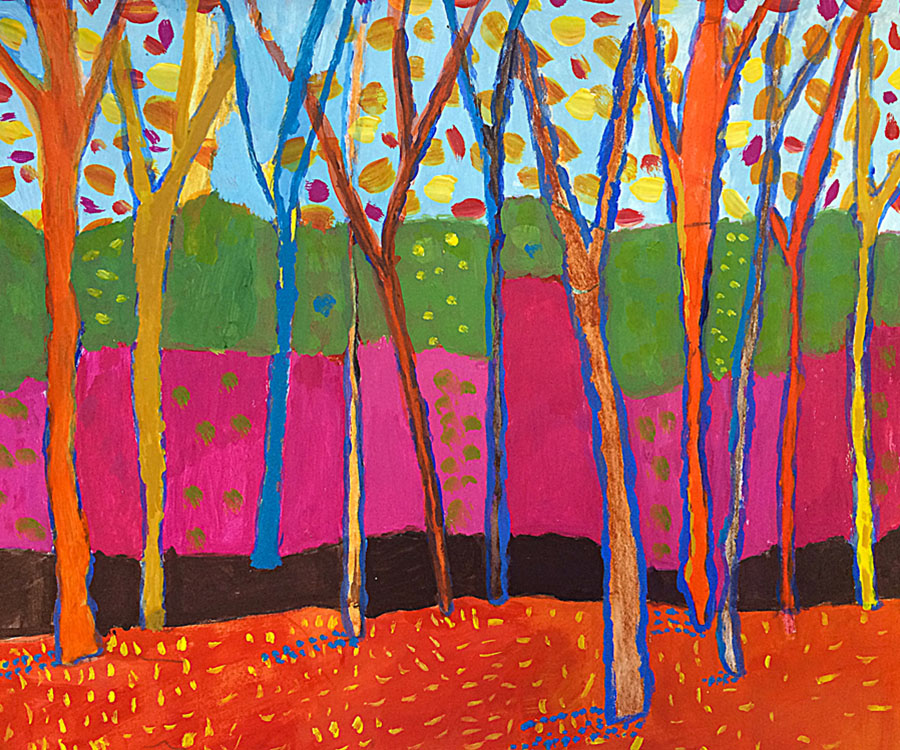 Art is an essential outlet for Nadine, where she can express her creativity. She has a passion for color, and she doesn't adhere to conventional rules. When an instructor suggests a color, she says, "I don't like that color can I use this one instead?"
When Mary sees her daughter's art, she thinks the pieces are "mismatched", but the teachers call Nadine's color choices inspired. Indeed, her art has been featured in many art exhibits as well as on the side of a CLYNK truck which drives around New York state.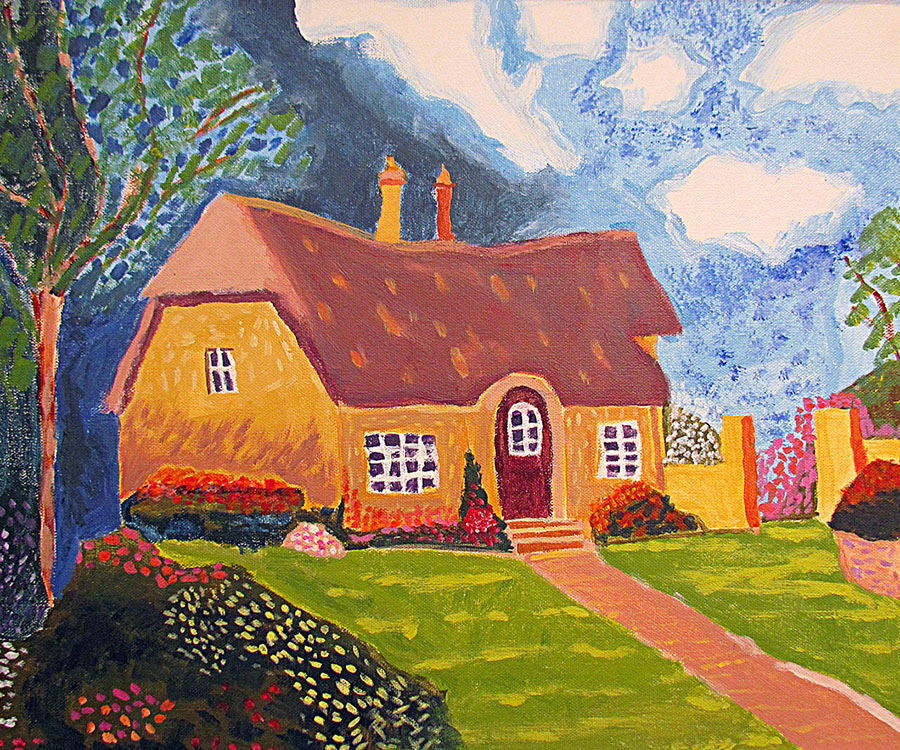 Art completes Nadine, consuming her thoughts. Mary says, "she is always bringing me things, saying, 'Don't you think this is beautiful?'" She has an eye for fashion, assembling her wardrobe stylishly, and always with a color palate that is uniquely Nadine.
We hope Nadine will follow the advice from Amy Leigh Mercree who said, "Be uniquely you. Stand out. Shine. Be colorful. The world needs your prismatic soul!"