Meet Stephen, one of the newest members of our Ulster County Day Community Opportunities Program.
Stephen is non verbal and although he attends DCOP's daily zoom conferences, he could not join in conversation with his peers. So the instructors thought outside the box to create a platform that Stephen could participate in. Instructor Cassie Stevens led an art workshop drawing members of the police with assistance from staff Jason Wilson. This gave Stephen the opportunity to truly be a part of the group.  His mother forwarded this picture to show how happy and engaged he was throughout the entire session as well as the art he created: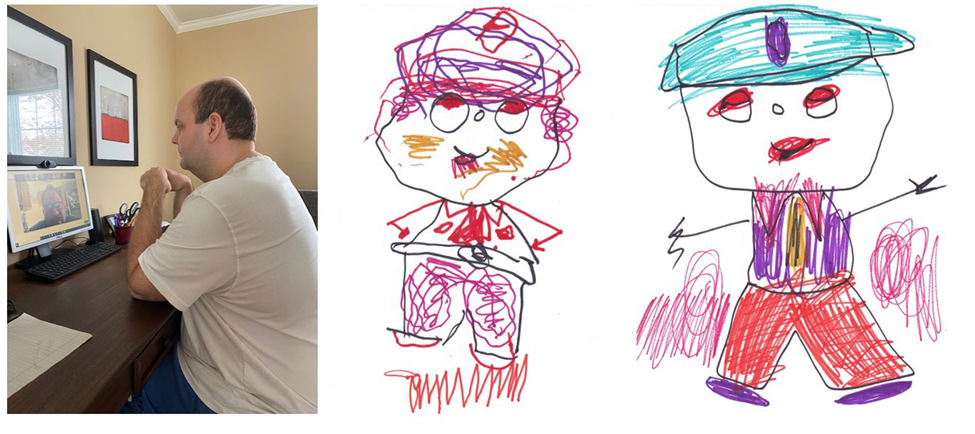 Thank you to our amazing Superheroes for thinking outside the box and creating fun engagement opportunities!