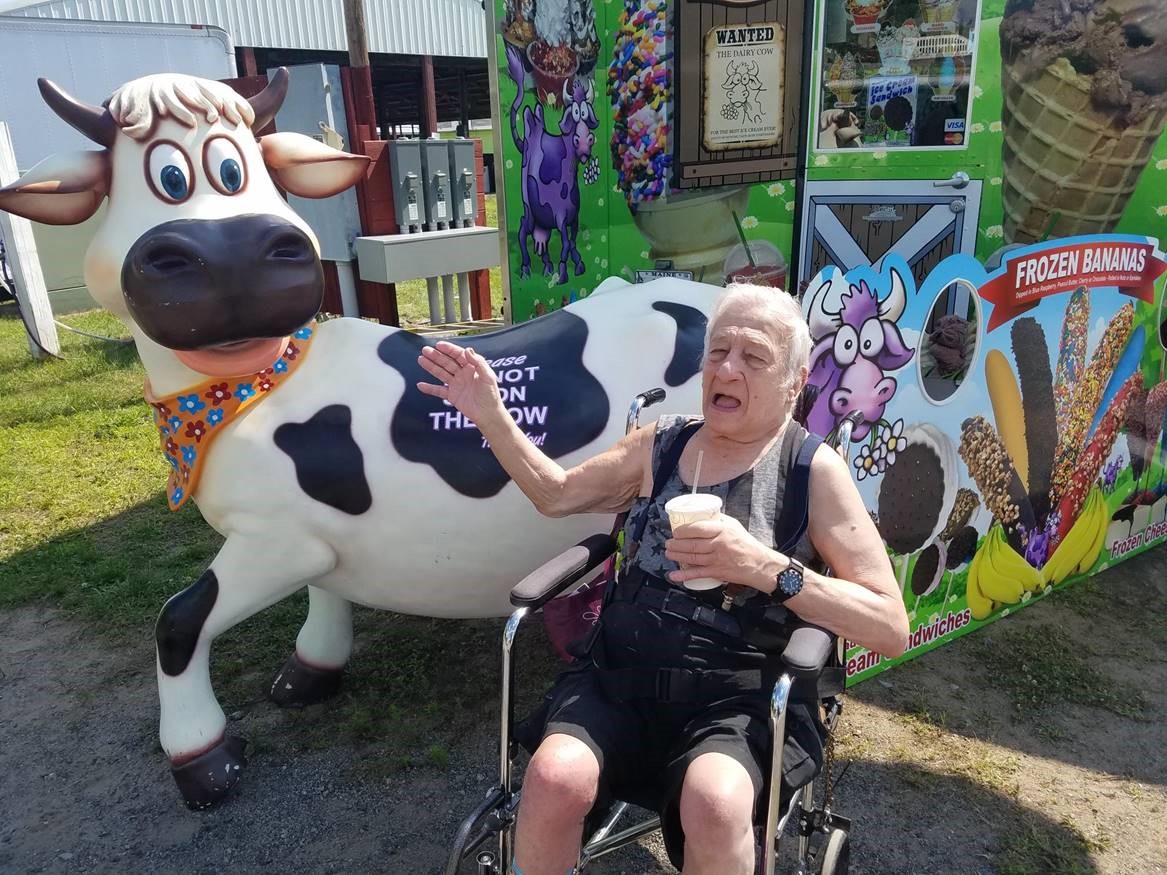 The Saratoga County Fair only lasts four days. It was a short window of time and Myron did NOT want to miss it! Myron immediately made a plan with his Community Habilitation staff Melanie and they were on their way!
Myron's favorite part of the fair was going to the 4-H Booth for something to eat. He got two fluffy pancakes which were giant- as big as the plate for $1.00. He kept saying "These are so good and only $1.00." Although there were not many animals at the fair this year, a child that was competing in the rabbit show let Myron pet his rabbit which made his day. They also took in the 4-H horse show and enjoyed learning about the majestic animals.
If there's any wonder about Myron's reaction, just look at his face. That great big grin says it all. No doubt they will be back next year.
Community Habilitation provides supports which can help to foster and maintain independence, happiness, and overall well-being through our person-centered services, while also remaining flexible with various schedules and time constraints. Whether in group or one-on-one settings, Community Habilitation allows individuals to direct their own services in a comfortable and personalized setting, both at home and in the community.
Supports include: assistance with cleaning, organization, and other household chores, meal planning and grocery shopping, assistance with budgeting and money management, community inclusion and socialization activities, assistance with cooking and baking, assistance in making healthy lifestyle choices, and physical assistance for individuals using wheelchairs and other mobility supports.