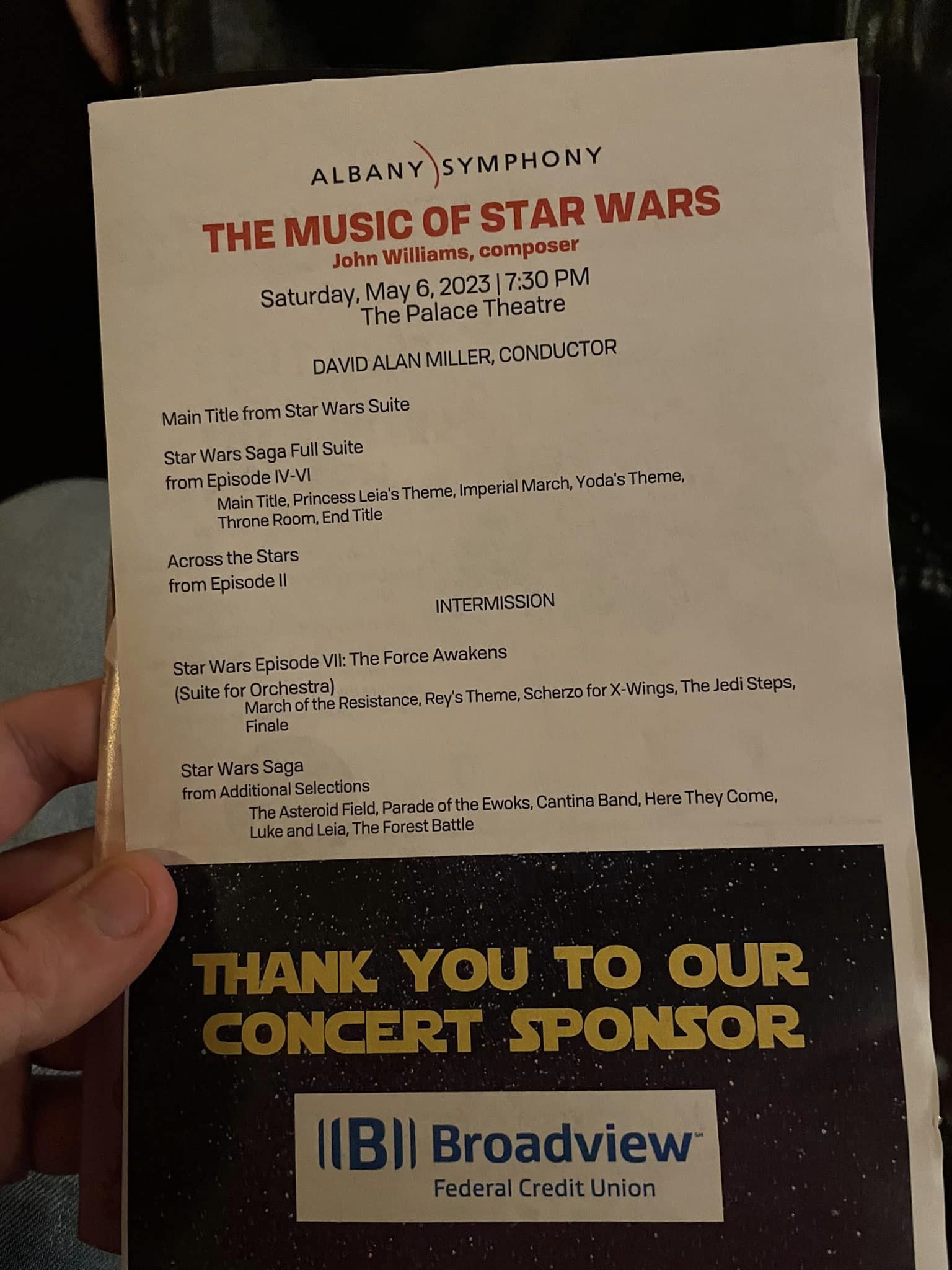 A short time ago, in a galaxy not too far from here, staff and individuals from Living Resources hopped aboard a transport ship to Endor and back with the assistance of @Capcomfcu who provided thirty tickets to the #LivingResoucesFamily to see David Alan Miller and the Albany Symphony performing John Williams' iconic music from Star Wars.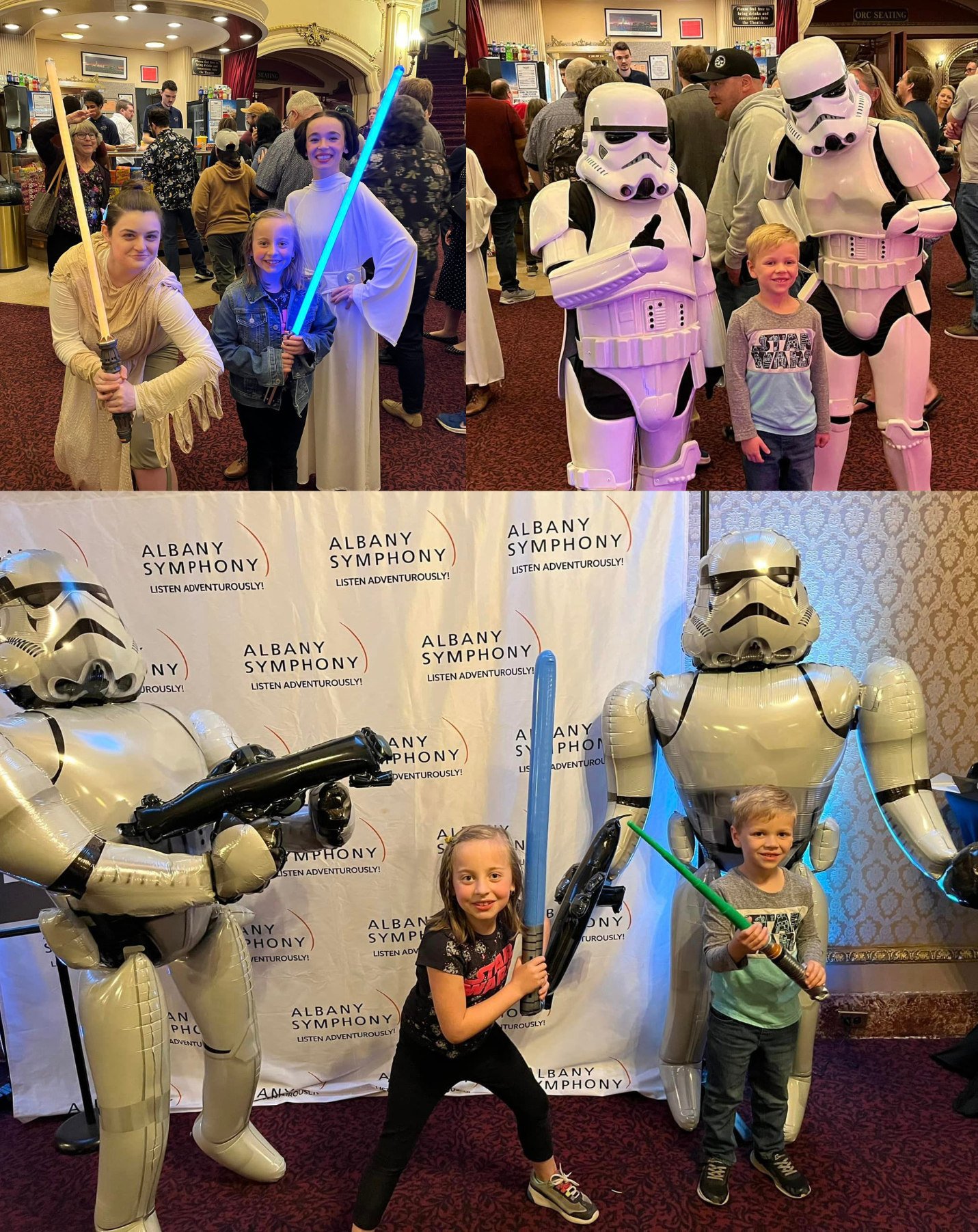 When they entered the Palace Theater, they were greeted by members of both the Alliance and the Resistance, including the timeless Princess Leia, Force Strong Rey, and some not-so-menacing Storm Troopers (one was a little short to be a Storm Trooper and could have been Luke Skywalker in disguise.)
The show started with the Main Title from Star Wars (what else?) and moved on to explore the different themes of space opera. Conductor David Allen Miller was a delightful interplanetary guide. His passionate style of speaking with the audience was engaging, personable, and educational, sharing Star Wars lore and trivia as well as classical musical terms and themes. The fans embraced each selection but cheered the loudest when the orchestra changed themselves into the Cantina Band, playing their iconic, upbeat, swinging tune.
The music transported die-hard fans of the Star Wars universe to see scenes of intergalactic battles, forest dwellings of Endor, desolate desert landscapes of Tatooine, and outrageous taverns in their mind's eyes. Those less familiar with the movies were still captivated by the breathtaking orchestral adventure.
All the Living Resources family in attendance agreed the performance was out of this world!