What have you been doing lately? What does your #quarantine look like?  We have asked some of our College Experience Students and Alumni and they have some great answers – and some advice for the rest of us.
Amy Maiorano – We have been spending more time together since we cannot leave the house.  We have been relaxing, and I have been helping out by being independent at home by doing chores. My family and I have been hiking at Lakeside Park in Pawling, NY. We did Paint N' Sip at my house and my sister took a fun video to see how we paint correctly.  I have been taking pictures as a hobby to keep me busy since I am not working right now.
Advice: Stay home … don't go out to restaurants … and stay away from the residents so they do not get it. Just be healthy and stay positive. We will get through this together if we all listen.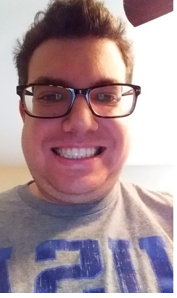 Andrew Maggio – Aside from keeping my sanity up, I have been exercising, helping my parents with the chores, grocery shopping, and taking walks outside. Being that we are living with social distancing, as a person on the autism spectrum it's been very hard to meet with people face-to-face but better safe than sorry. Luckily we are living in a generation where we can video chat, IM each other, and do video conferences with certain businesses. I think overall, as anybody who is in any epidemic, there are three important steps to survive: stay well, be positive, and be charitable. Like any virus it will blow over eventually, but right now we have to keep our hearts and minds open and ready for any challenge.
Both of my jobs have shut down due to the virus, but due to my money-saving skills I was able to take out enough money to survive. Where I am currently living, I live right near a shopping center called, Woodbury Premium Outlets, which is currently closed due to Covid-19. Woodbury is not that far from West Point. Normally I am in Albany but for safety reasons I am in Woodbury with my family. My advice to others is to not cave into anxiety, panic, and depression. Do not let yourself be malice in darkness. Rather let yourself be malice in light.  And most importantly … have faith!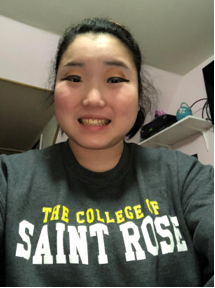 Danielle Passariello– I have been doing fun things like watching Netflix, watching TV and talking with my family about fun things that will be happening in the future. One of my clubs, The Golden Knights is doing online Zoom Dance Classes now so we can still see each other. I feel like the Zoom classes from the College Experience have been very helpful because it keeps us structured, and it is nice to see our friends and our staff members. It makes us feel that these classes are still at the College Experience and we are still continuing with our classes and having fun with them. It means a lot to me that the College Experience graduation was postponed until September because a lot of college graduations were completely canceled and they are mailing their students the diplomas. I am very fortunate it was told to us to give us some clarity.
Advice: I just want everybody from the College Experience and Living Resources to have a positive attitude and just keep going every single day and taking one day and one step at a time that we can move forward from this and this will eventually pass and everybody will be stronger from this.