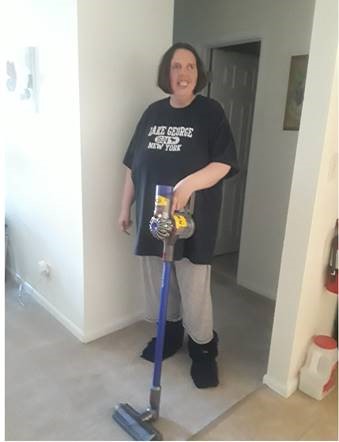 What do you save your money for? If you're Christina H, you save up for something that can give you independence.
When Daryllyn Ward, assistant manager of Living Resources' Albany Supportive Living program arrived at Christina's apartment for her day's shift, Christina smiled and told her, "I have to show you something really cool that I have been saving my money for." Christina went in her bedroom and pulled out a new vacuum that she bought with the money she had been saving for months. Christina stated that her couch is heavy, and it takes two people to move it in order to vacuum the rug underneath. She proclaimed proudly that her new vacuum fits beneath the furniture, so she can complete this task on her own.
Daryllyn was happy to see how excited and filled with pride Christina was. She praised Christina for coming up with this great idea for independence and diligently saving her money to achieve her goal.