American Filmmaker Christopher Miller once said, "With a bucket of Lego, you can tell any story. You can build an airplane or a dragon or a pirate ship – it's whatever you can imagine." His appreciation of the iconic plastic blocks runs so deep that he co-wrote and co-directed the 2014 computer-animated adventure comedy film The Lego Movie.
And he's not alone in his love of LEGO® blocks. Members of the College Experience Alumni Activities Club joined thousands of others who explored the BrickUniverse Lego Fan Expo as it stopped at the Washington Avenue Armory in Albany in its travels across the country.
As Mia,  Rob, Anna, Bill, and Jesse viewed the small- scale LEGO® skyscrapers and models displaying pop culture in all its glory, they reflected on the sculptures that took countless hours to create by the LEGO® master artists. Although they were fascinated with all the sculptures big and small, their favorites were the Ghostbuster Scooby-Doo scenes.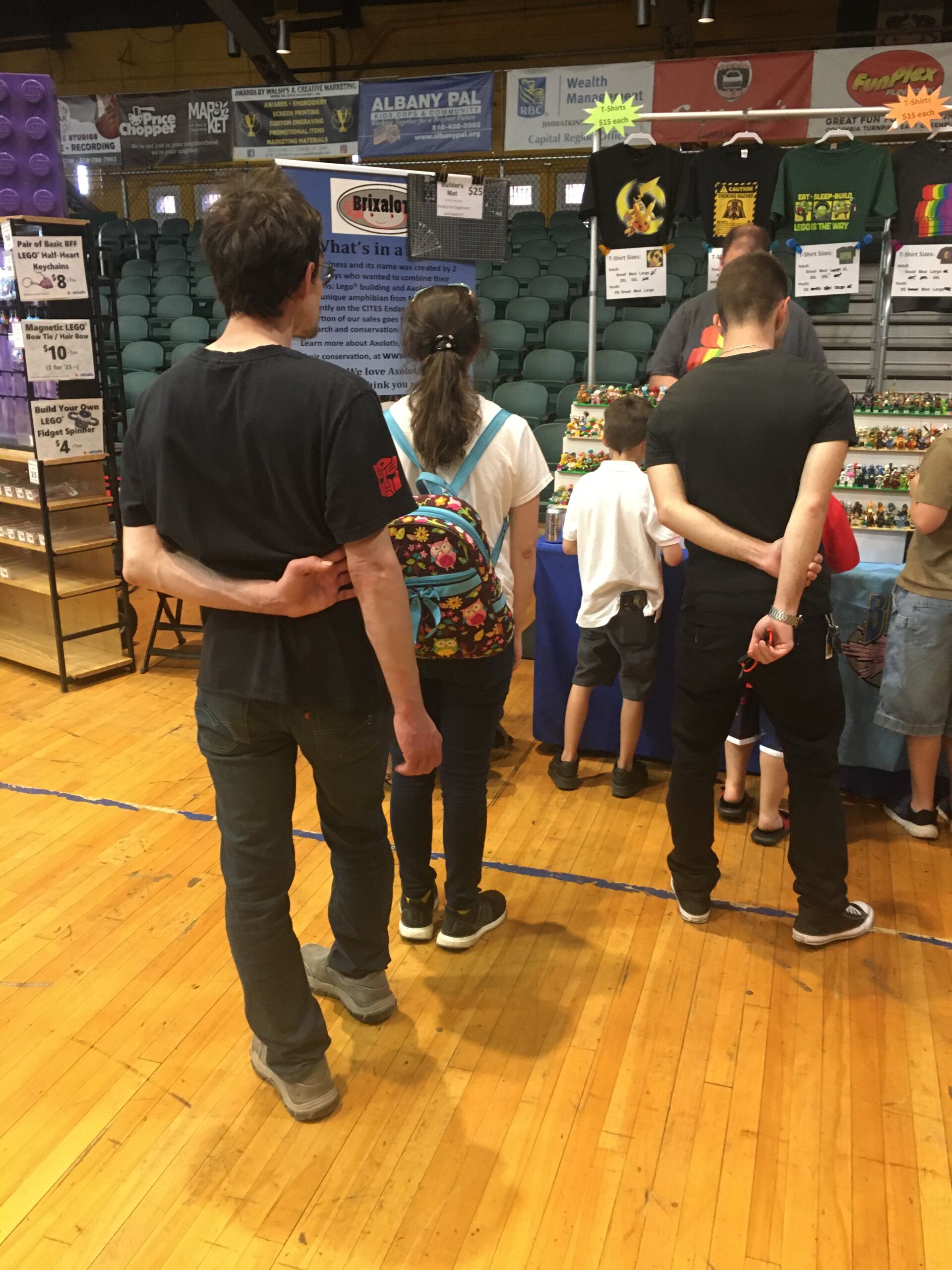 The joy of creation wasn't just limited to the master sculptors. The event also featured LEGO® building zones for inspired attendees to tell their own stories. There were also brick merchants selling all manner of LEGO® related items for those wanting to bring the magic of the day home with them.
Our Alumni left the BrickUniverse Expo with smiles on their faces and the knowledge that although the box may say "Ages 7 to 14," nobody is too old to play with LEGOs.