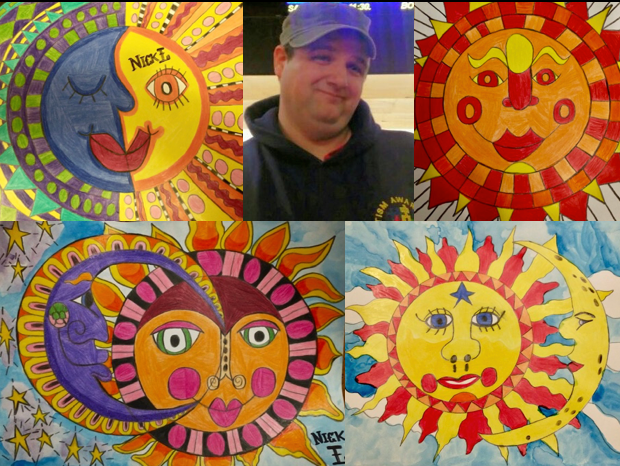 With the Arctic blast firmly in place, we invite you to take a moment to bask in the warmth of Nick's sun, moon and stars.
Nick Lyons attends Living Resources' Art Program in Schenectady. With the assistance of his Art Instructors Rebecca Peters and Emily Prosper, Nick created these Mexican Sun and Moon designs during his weekly Zoom art Classes.
Certainly Nick is a ray of sunshine, especially on a cold and blustery day. Thank you Nick for brightening our day!