The Living Resources College Experience Alumni Activities Club recently took an exciting Yankee Trails road trip to Boston to visit the New England Aquarium. Together, they enjoyed an undersea paradise, witnessing exotic species of colorful saltwater fish, sharks, stingrays, and even penguins whose waddle disappeared as they swam gracefully in the water. They were thrilled when a bed of coral came to life before their eyes swaying along with the movement of its undersea co-inhabitants. One alumnus pointed out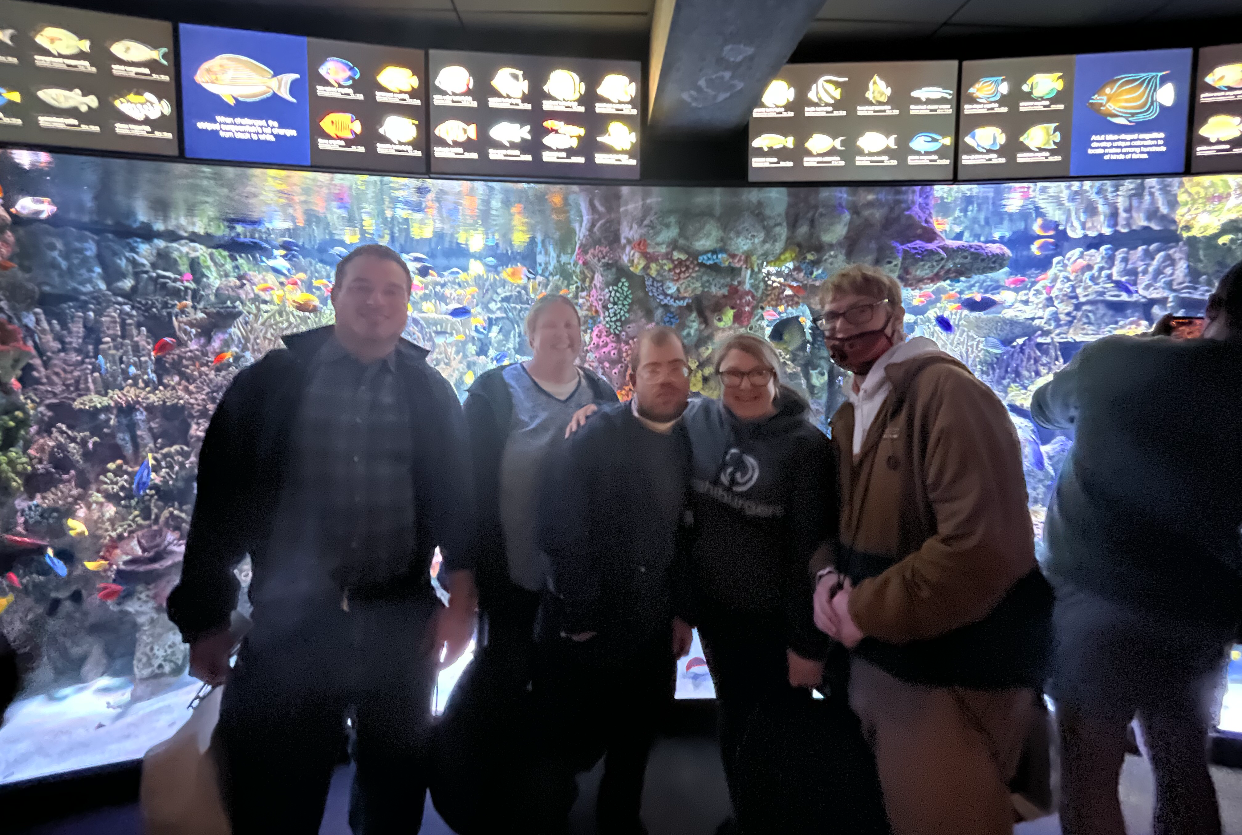 that one of the fish they saw in an exhibit was a Blue Hippo Tang, the same species as Dory from the Finding Nemo films produced by Pixar/Disney. The group even got up close and personal with some of the species in a shallow touch tank!
While visiting the area, they also delved into the civil rights history at the Boston African American National Historic Site. Here, they felt the presence of civil rights heroes such as Harriet Tubman as they learned about Underground Railroad's presence in Boston.
After their adventures, they enjoyed a fun and delicious dinner at Quincy Market.