The Acquired Brain Injury Program's Men's Group recently took a trip to the Six Mile Waterworks for a fishing excursion. For many of the Men, it was their first time fishing since receiving their brain injury. Brian Taylor caught the most fish of the group with four fish.
Together they enjoyed a picnic lunch of Cheeseburgers, Hot Dogs, Corn on the Cob, and Potato Salad. Their conversation flowed easily and everything felt "wonderfully normal." The group looks forward to identifying a location for another BBQ soon. Brain Injury Services Intake/Operations Manager Todd Del Marter said, "These outings are not impromptu. Several weeks of planning go into identifying an accessible location, menu, transportation, and other materials required for good fun."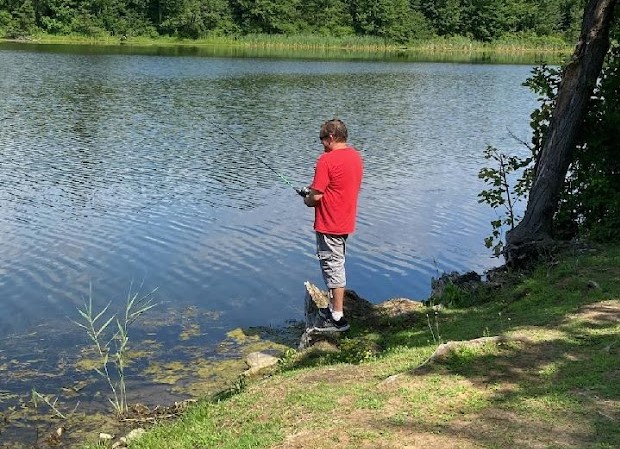 Living Resources believes that individuals who have suffered brain injuries deserve the opportunity to establish meaningful post-injury roles and relationships. At Living Resources, we strive to educate, train, encourage and patiently guide survivors of traumatic brain injuries and their loved ones throughout this process. Individuals living in the community have access to a wide range of service options including, Care Coordination, Life Skills Training, Day Programs, Fine Arts Instruction, and Clinical Services.
For more information, go to https://www.livingresources.org/services/brain-injury-services/