Growing up, Rob wanted three things out of life: To have a friend, a job, and to be able to go to Dunkin Donuts to order a cup of coffee for himself.
He and his family could never have dreamed that one day all those wishes and so many more would be fulfilled, with the help of The College Experience.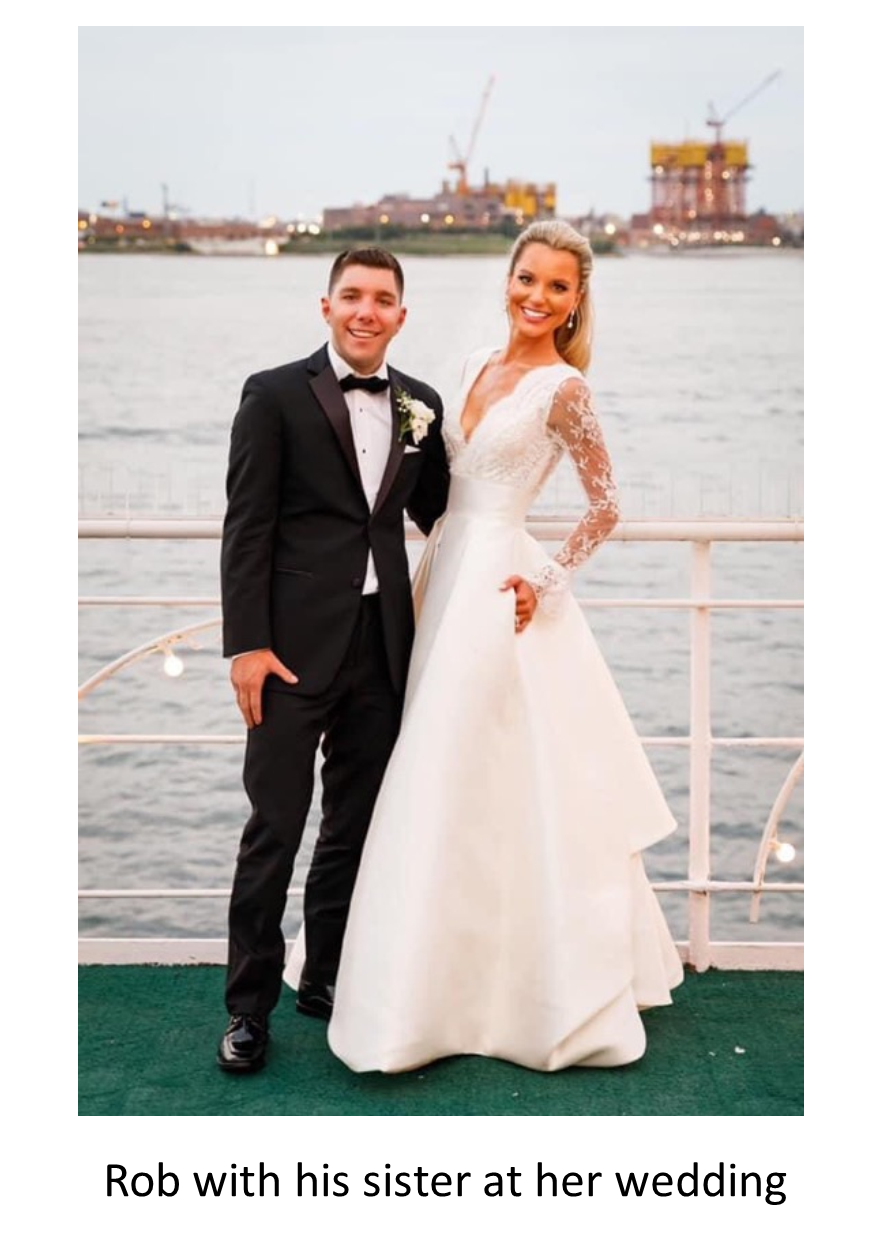 Created in 2005 as a partnership between Living Resources and The College of Saint Rose, this innovative, two-year academic certificate program is one of only a handful in the nation offering young adults with intellectual disabilities the opportunity to pursue career readiness and independent living skills in a residential, collegiate setting.
During their second year, College Experience students participate in an internship program, where they explore potential career paths, learn specific job skills, and prepare for competitive employment. For Rob, (Class of 2014), his lifelong passion for cars led to a paid internship at the body shop of Orange Motors in Albany. It was a perfect fit and when the internship ended, they worked with Rob's job coach, Bill Lynch to hire him as a part time employee, detailing cars and keeping the shop clean.
Since then, some things have changed. Orange Motors is now DePaula Chevrolet, and the part time job has become full time employment. Rob has increased work responsibilities and is currently focusing his energies on sanding parts, mixing paint, and unpacking materials from shipping boxes, and breaking down the boxes for recycling.
With all the changes, some things remain the same. Rob is still living in an apartment a short distance away from the College of Saint Rose with his college roommate and best friend Bill (We will hear from Bill in a future post.) He continues to receive services from Living Resources and maintains a connection with his College Experience friends.
Rob believes that students should try the College Experience, "because it will benefit you in the long run. At first, I did not want to go, but it really transformed me."  Indeed, his transformation is nothing short of phenomenal. Over the past six years since he graduated The College Experience, Rob's initial life goals of making a friend, getting a job, and successfully navigating Dunkin Donuts have been more than achieved. He has many friends, including a best friend and a girlfriend. He maintains a full-time job and an independent apartment, and the confidence to shop anywhere he wants.. He routinely makes use of transportation amenities like the CDTA buses, Uber, or taxis. He does his own banking, sewing and has even mastered the intricate process of knotting a dress tie.
We at Living Resources are proud to continue supporting Rob throughout his road to success. Knowing Rob, the best part of his journey is yet to come.