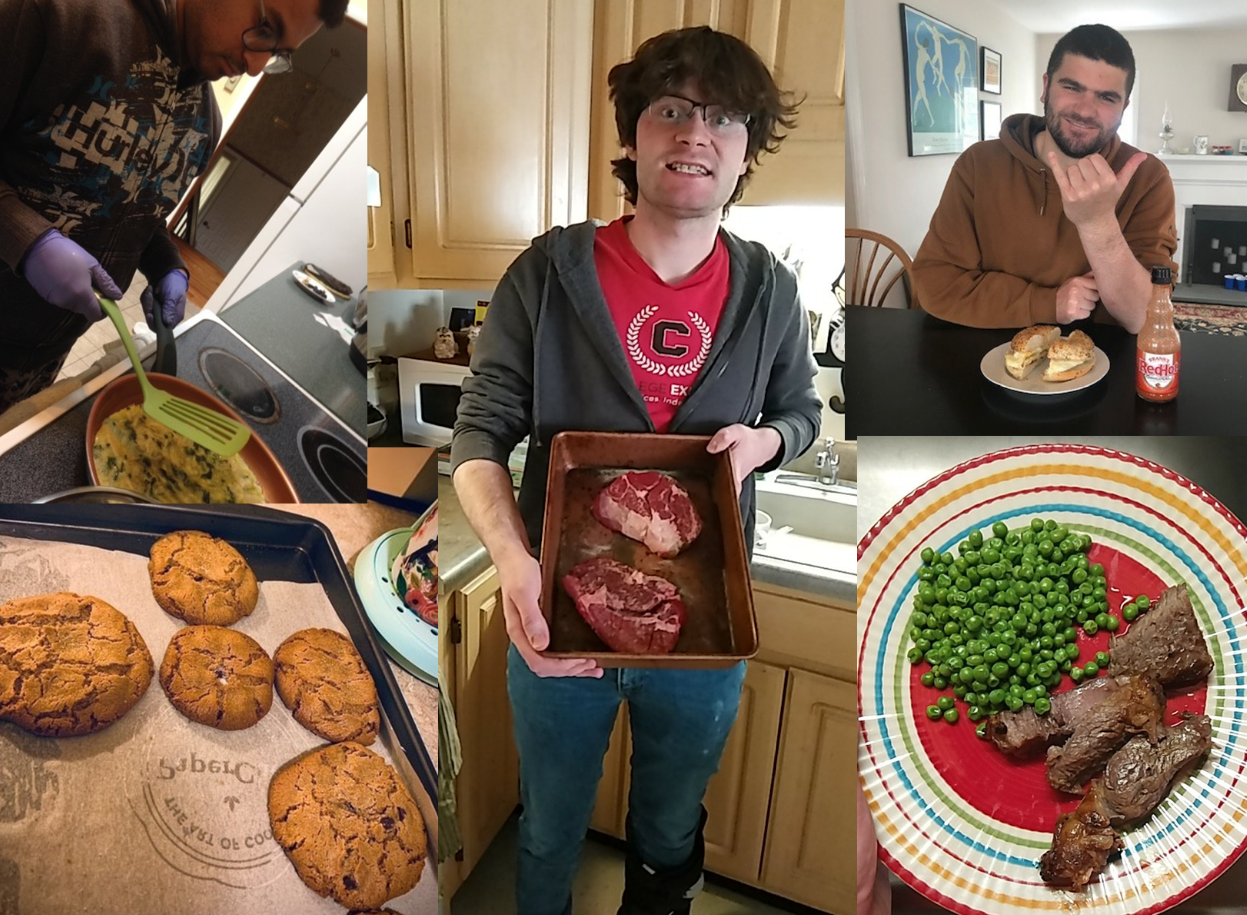 Education doesn't stop after graduation, it is forever.
Living Resources offers a Transitions program for our graduates so they can continue working on their daily living skills and remain as independent as possible. Some of the goals they work on include communicating with peers, engaging with community, and participating in healthy living activities such as exercise and cooking. Typically, these lessons take place in person, but they have temporarily shifted to virtual platforms such as Zoom.
Each week, staff check in with participants to make sure that they are challenged, engaged, and doing well. It's also an opportunity for the grads to connect with each other. During this time of social isolation, it is increasingly important for them to see each other through Zoom and to be able to enjoy just talking to each other. They chat and share things they have learned in the past week sometimes writing and sharing movie and book reviews.
This week, the assignment was cooking. Students were challenged to make a meal or side dish, and share photos of themselves creating the dish, including the finished product. Looks like they are all doing well. And now I'm hungry, aren't you?