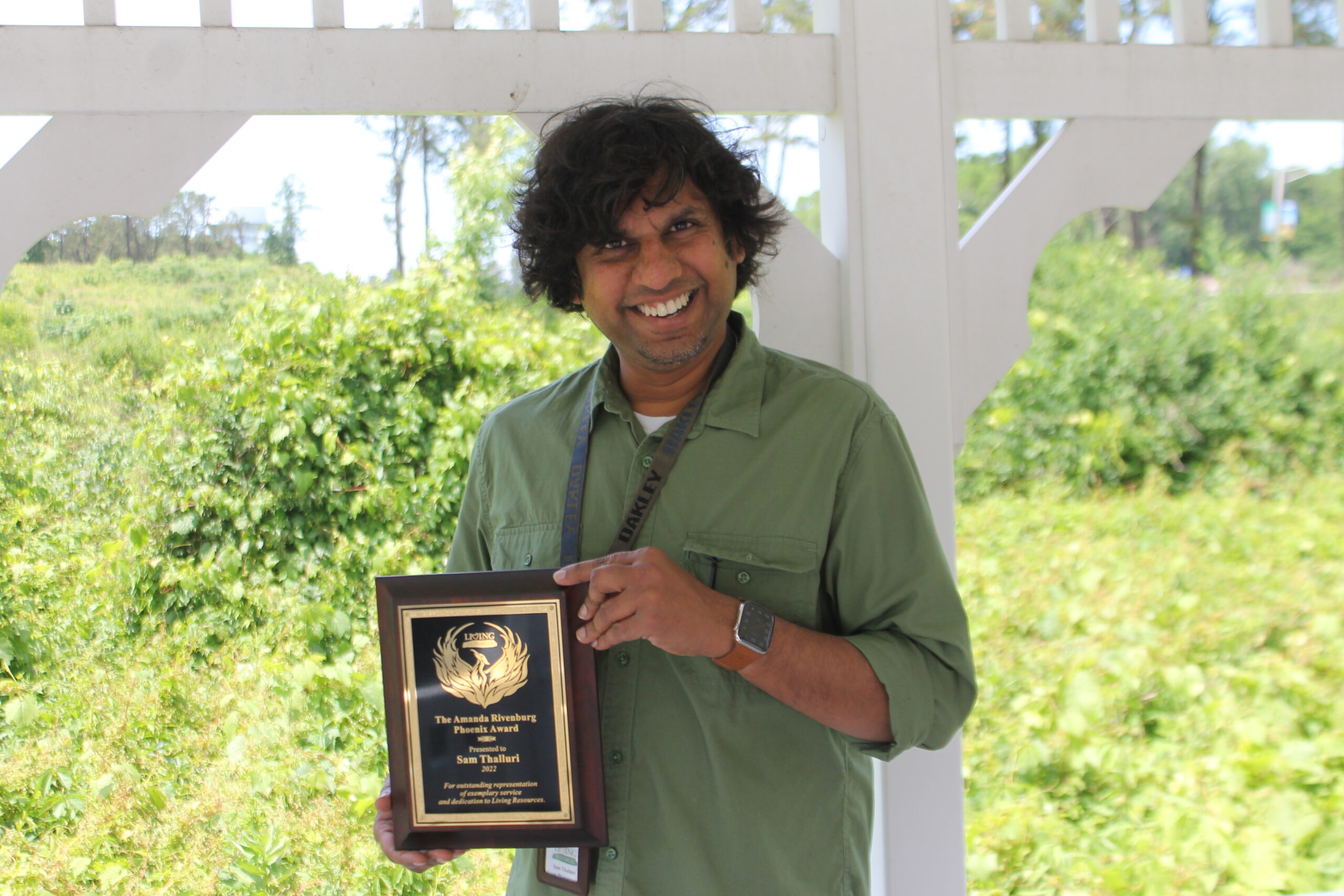 Super Staff Saturday: Announcing Sam Thalluri as the recipient of our 2022 Amanda Rivenburg Phoenix Award.
On October 6, 2018, Living Resources lost a friend and colleague, Amanda Rivenburg in a tragic accident. At the time, Amanda was a true rising star, working as the Assistant Director for Day Community Opportunities Program. Although her time with us was cut much too short, the results of Amanda's work continues to benefit the individuals we serve to this very day.
In her memory, we created the Amanda Rivenburg Phoenix Award to recognize and celebrate other rising stars at Living Resources. We are pleased to announce that Sam Thalluri is the 2022 recipient of this award. Sam has demonstrated all the characteristics that best represent the dedication and commitment that Amanda possessed. He began his employment with Living Resources in 2018 as a Computer Support Specialist and was promoted to the Assistant Director of Information Technology in 2020. In addition, he is a Volunteer Fire Fighter with the Town of Niskayuna; further showing his character and commitment to helping others.
Congratulations
Sam for your well-deserved 2022 Amanda Rivenburg Phoenix Award.