It is not easy to bring the goal of being completely independent into reality. It is a loftier goal when you have an intellectual disability. But Lonika, who graduated from our College Experience program is one determined young lady. She began interning at the Honest Weight Food Co-Op as part of her senior year experience. Craving independence, she walked from her dorm near the College of Saint Rose to the Co-op, a distance of over a mile. She then got to work diligently washing dishes. After a while, she expressed interest in learning other tasks. Her supervisor was very supportive of this desire and introduced her to a variety of housekeeping jobs, which she learned quickly.
Upon Lonika's graduation from the College Experience in 2019, her solid work ethic and bright personality earned her a part-time job offer. According to Food Service Manager Dan Hurlbut, Lonika has shown continual interest in growing. She quickly branched out to food preparation, finishing dishes, making salads, checking in orders, and other essential responsibilities. Her willingness to help out anywhere she was needed was, in Dan's words, "refreshing."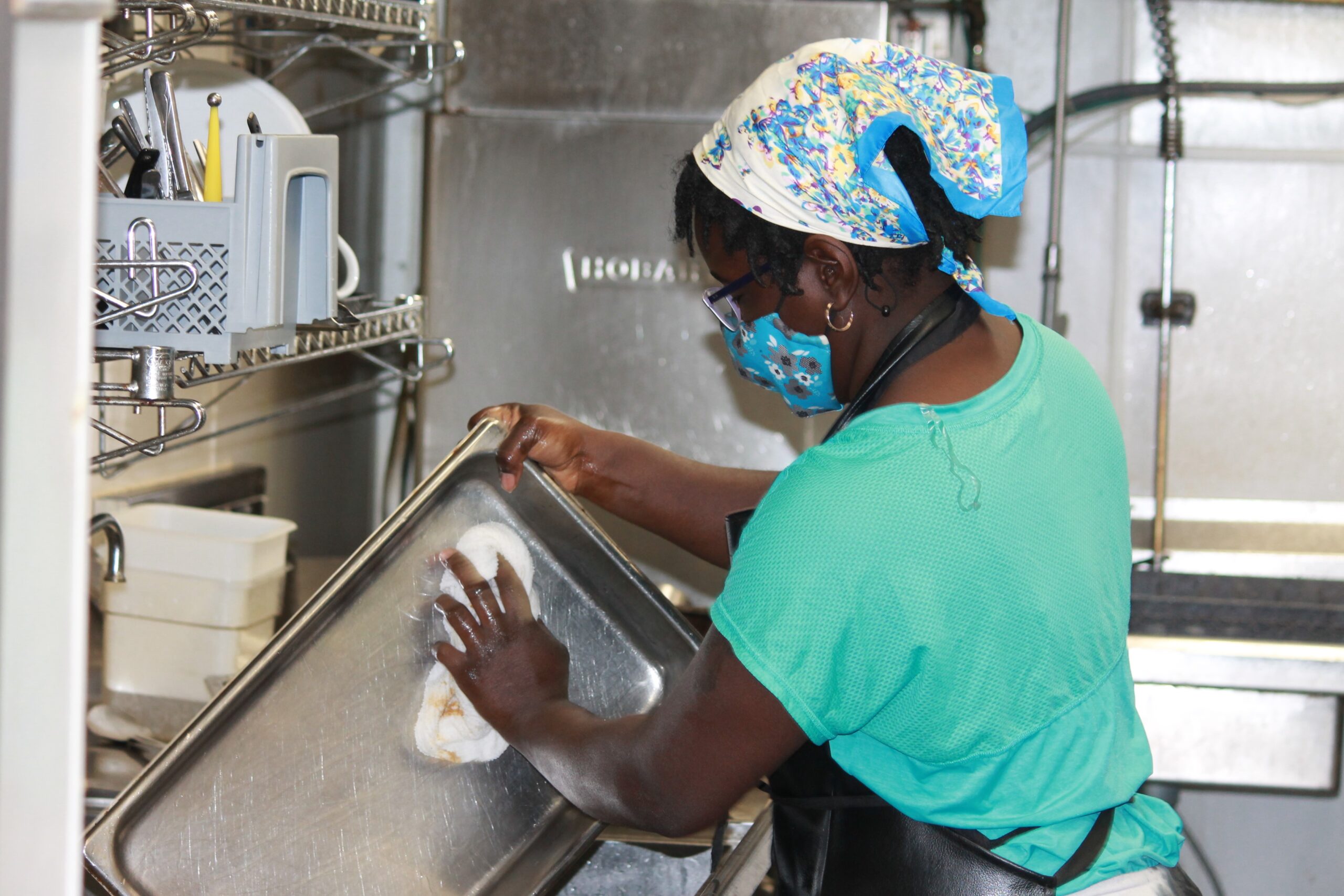 Aided by Living Resources Employment Services, Lonika thrived in the family- like atmosphere of the Co-Op. She easily interacted with everyone in the store, eagerly picking up shifts for her co-workers when they called out. Before long, she had worked herself up to full-time hours. Ultimately, Dan decided to make it official, offering her a full-time position. Lonika said, "I had to give it some thought. I didn't want to lose my benefits, but my staff helped me see that I would get enough money to pay my rent, food, and everything else on my own."
During this process, Lonika discovered that living with a roommate isn't for everyone. Her Living Resources staff helped her to secure an apartment at the Lionheart Residences in Cohoes. In order for this to work, Lonika would have to master a difficult bus routine involving a transfer to a second bus. She said, "It was the thing of remembering how to get to the bus stop and where to get off." Her staff supported her throughout her learning process and the effort was well worth it. Lonika now travels on her own and revels in her independence, saying, "having my own space with peace and quiet feels good." She enjoys listening to music, is learning to cook a wider variety of meals, and recently adopted a kitten named Billie.
Lonika's journey can be summed up by Brazilian soccer player, Pele, who said, "Success is no accident. It is hard work, perseverance, learning, studying, sacrifice and most of all, love of what you are doing or learning to do." Lonika's desire for continual growth, coupled with the support of her Living Resources staff and the inclusive workplace environment of the Honest Weight Food Co-op has helped her to secure a full-time job and an apartment of her very own. She is well on her way toward achieving her goal of total independence.