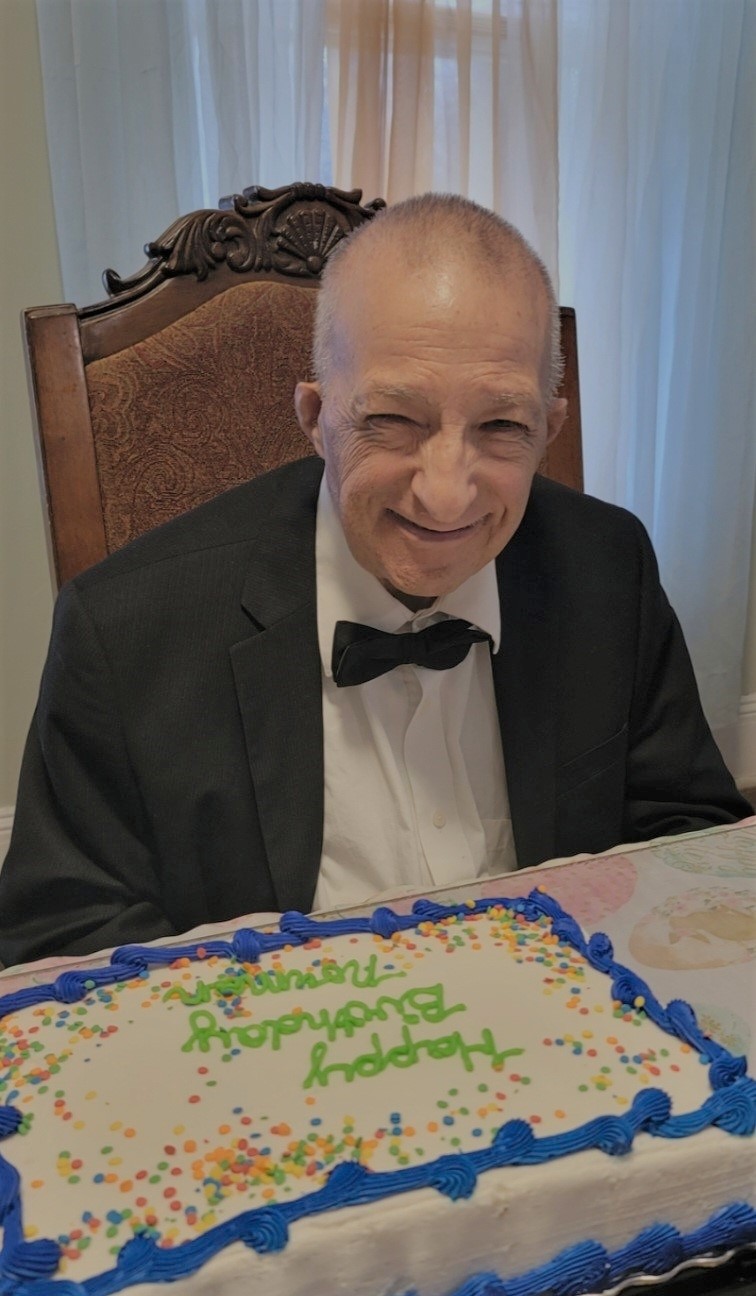 Live every day like it was your birthday– Paris Hilton
Who loves monster trucks, the Yankees, spending quiet time with his wife, and recently celebrated his 66th birthday? This guy!
Norman Steves, who has autism, has been part of the Living Resources family for 20 years. His recent birthday was filled with so much awesomeness; it couldn't be contained to one day! On the last day of his 65th year, his care coordinator stopped by with ice cream and toppings so the whole house could enjoy sundaes. Then, on his big day, Norman chose to celebrate with an old-fashioned pizza party. He requested pepperoni pizza and breadsticks from Little Caesars and chose a vanilla cake with white icing for dessert. His staff surprised him with gifts of movies, gift cards, a watch, and cologne. And the fun will continue with a date night at Delmonicos in the near future.
Norman is an active self-advocate and member of his community. Going to church is very important to him- he is an active member of the Mohawk Valley Church of Christ where Living Resources staff member Vinessa takes him to Sunday services and a fellow congregation member takes him to bible studies. In his younger days, Norman maintained a job at Hannaford on Wolf Road, traveling there and back independently by bus. He said, "I did bagging in the front end for 20 years and got a jacket for that."
Although he got much satisfaction in his work, retirement had its own rewards. Norman began attending Living Resources' Day Community Opportunities Program where he met the love of his life, Donna Marie. Norman remembers, "She sat at the table by me. She was very nice to me." His house supervisor Muneera shared, "Their relationship grew into something very beautiful." After nurturing their relationship for two years, Norman and Donna Marie tied the knot in September 2019. Their respective staff members got together to host a commitment celebration with all the bells and whistles. On a picture-perfect day, Norman and Donna celebrated their love by exchanging rings and vows during a beautiful ceremony witnessed by friends and family. Afterward, they celebrated with a catered dinner, wedding cake, and a D.J. for dancing.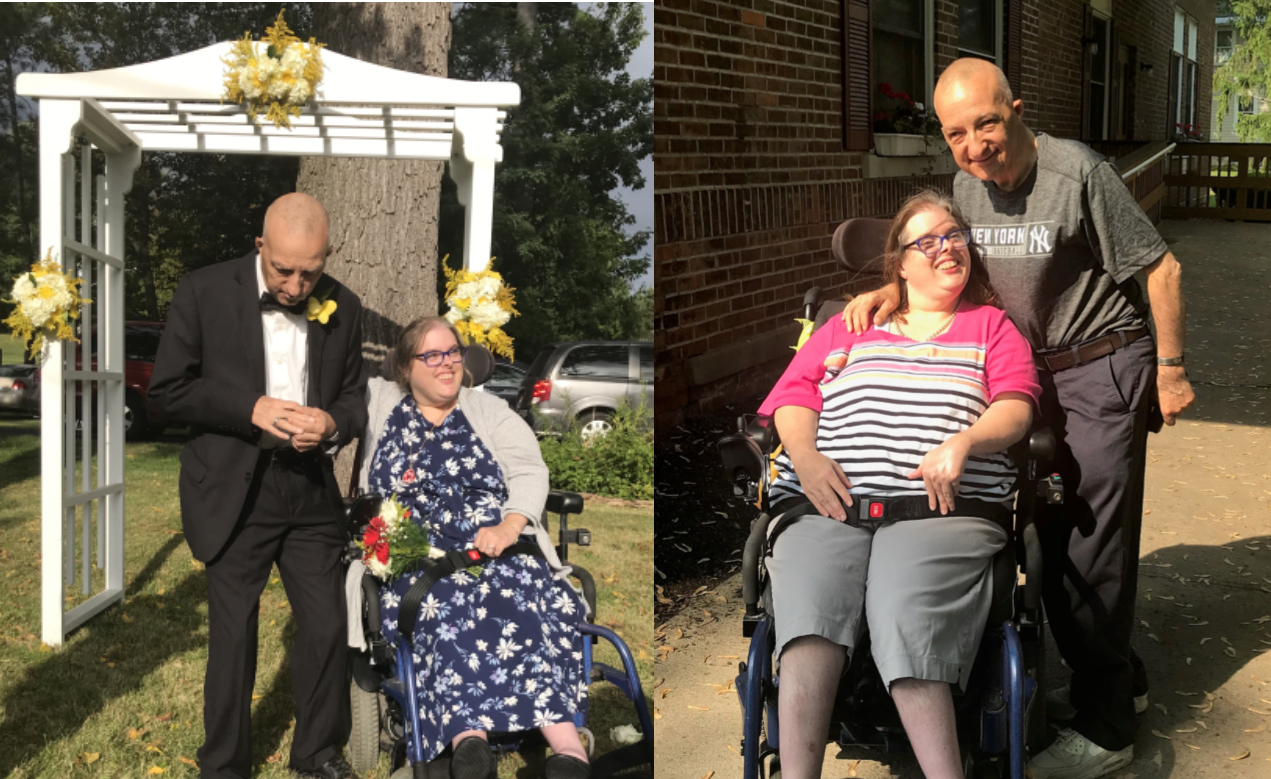 They decided to continue living in separate houses, but that doesn't hinder their relationship in the least. The lovebirds continue to speak on the phone twice a day and see each other every Saturday night. Norman said, "I just like being with her. I sit there and look at her, she has nice earrings. When it's time to leave, sometimes I give her a kiss on the cheek, she likes that. Then, I call her to tell her I got home OK."
Norm has everything most people could only dream of – he has had a fulfilling career, is happy in his retirement, is loved and in love, and looks forward to the adventures of tomorrow. He is living his best life.