Jennifer lived in large scale institutions until she was 20 years old. She recalls the sleeping dormitories which contained roughly 20 beds. All that changed in 1977 when Jennifer came Living Resources. Jennifer was thrilled to learn that she had only one roommate, and before long she had a room of her very own.
While at her new home, Jennifer had the opportunity to attend day programs and a learning center where she received an education. Jennifer thrived in this environment and became one of the first individuals to be approved for our Supportive Living Program.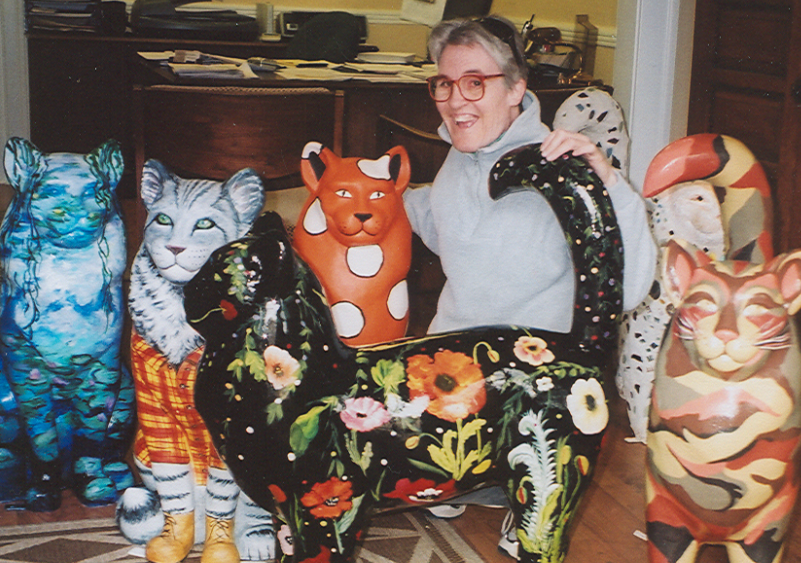 With support of staff providing assistance as needed with tasks such as apartment maintenance, cooking, cleaning, shopping, and money management, Jennifer moved into her very own apartment! She now lives an independent life in the company of her three cats, with the continued support of our Direct Support Professionals. Jennifer continues to participate in our Art program, where she expresses her tremendous creativity.
Assisted by our employment services, Jennifer has a job and recently celebrated her 25th anniversary at Hannaford. She loves her job, enjoys interacting with people and helping them find what they need. Jennifer brings home a paycheck, with which she shops for her own necessities and uses her left over funds for the joys of life; going on day trips, and shopping at the Malls. She takes pleasure that she can sometimes buy a frivolous item just because she wants to. Don't we all?