Since 1974 Living Resources has been providing families with peace of mind that their loved ones will continually be well cared for and loved even after they have passed.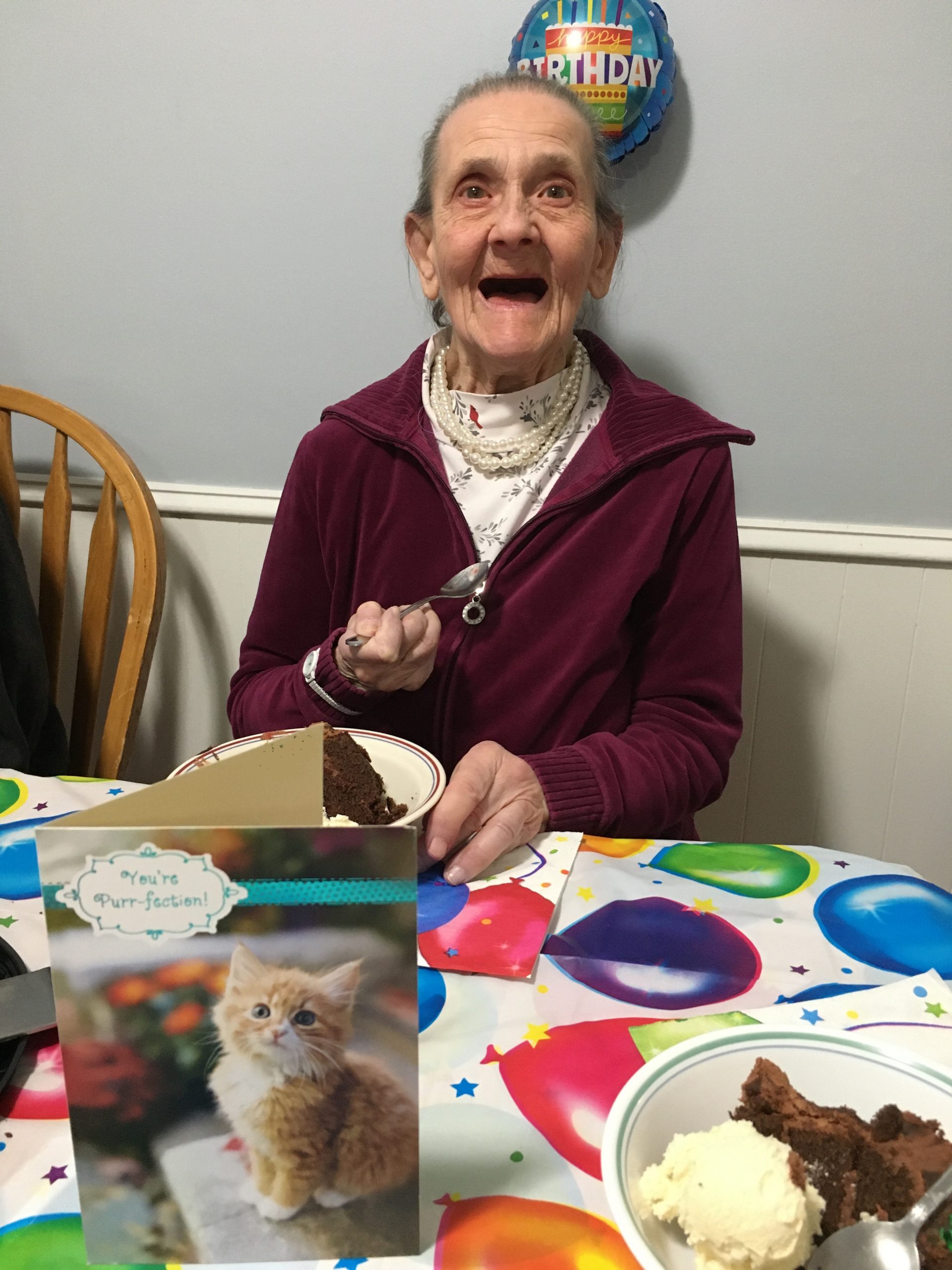 We are pleased to introduce you to Franny:
Franny's eyes were wide with excitement as she opened her birthday present in the comfort of her Living Resources home. It was a big present for a big birthday. Fran Dufore, a vivacious woman whose smile is as big as the ocean was delighted to be celebrated on the evening of her 88th birthday.
When Franny's family found Living Resources more than 40 years ago, they knew we would provide her with more than just a room with a bed, but a real HOME.  They knew we would love their Franny as much as they did. Indeed, her Living Resources family adores her. They know Franny to be a woman who is always up for a good time and is willing to try anything once. She is a master baker, preferring to create dessert confections to satisfy her sweet tooth. Franny embodies the saying "The best thing about laughter is that it's on every diet, adds years to your life, and life to your years."
She enjoys crafts including coloring and making beaded necklaces. Most of all, Franny relishes travel, favoring any trips that lead to a visit with horses, which she is eager to feed and pet. Before COVID, when her wanderings took her far enough away, she delighted in staying at Bed and Breakfast venues. Even still, she always enjoyed coming back home to Saratoga, where she spends her retirement years with four housemates that are like family.
Franny remains greatly involved with her natural family to this day. While her parents are now deceased, she still has a strong bond with her biological family, including a brother, nieces, and great nephews. They live close by and, prior to COVID, they visited each other in person regularly, talking and reminiscing for hours at a time. But at the end of the day, and after all this time, Franny knows that the best journeys always lead home.   
Franny is one of the nearly 300 individuals who call Living Resources HOME! We hope you will take a moment and contribute to our Annual Campaign in honor of Franny and all those we support. YOUR contribution helps to ensure that individuals will always have a caring home at Living Resources.